Filmography from : Victor Mohica
Actor :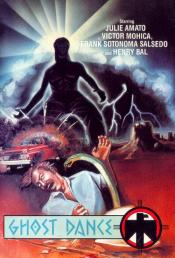 The Ghost Dance
,
Peter F Buffa
, 1982
The spirit of a long-dead warrior possesses the body of an Indian medicine man and turns him into a homicidal maniac. It's late afternoon on the Arizona desert as workers unearth an Indian body. Dr.Kay Foster (Julie Amato), the director of anthropology at a local university supervises the dig. She finds the remains of an ancient Indian warlord known as Nahaluh. That sinister night an Indian scavenger, Aranjo (Henry Bal) creeps into the...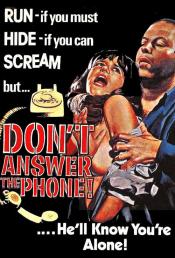 Don't Answer the Phone!
,
Robert Hammer
, 1980
A deeply disturbed photographer and Vietnam veteran, named Kirk Smith, terrorizes Los Angeles by going around strangling lingerie-clad young women in their homes while taunting Lindsay Gale, a young psychologist, by calling her on a radio call-in show to describe his sexual hang-ups and misogynistic ways, while a local police detective, Lt. McCable, is always two steps behind in trying to catch the psycho....