Filmography from : Victoria Broom
Actor :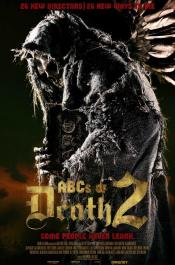 ABCs of Death 2
,
Rodney Ascher
(segment 'Q is for Questionnaire'),
Julian Barratt
(segment 'B is for Badger'),
Robert Boocheck
(segment 'M is for Masticate'),
Alejandro Brugués
(segment 'E is for Equilibrium'),
Kristina Buozyte
(segment 'K is for Knell'),
Alexandre Bustillo
(segment 'X is for Xylophone'),
Larry Fessenden
(segment 'N is for Nexus'),
Julian Gilbey
(segment 'C is for Capital Punishment'),
Jim Hosking
(segment 'G is for Grandad'),
Lancelot Oduwa Imasuen
(segment 'L is for Legacy'),
EL Katz
(segment 'A is for Amateur'),
Aharon Keshales
(segment 'F is for Falling'),
Steven Kostanski
(segment 'W is for Wish'),
Marvin Kren
(segment 'R is for Roulette'),
Juan Martínez Moreno
(segment 'S is for Split'),
Erik Matti
(segment 'I is for Invincible'),
Wolfgang Matzl
(title sequence),
Julien Maury
(segment 'X is for Xylophone'),
Robert Morgan
(segment 'D is for Deloused'),
Chris Nash
(segment 'Z is for Zygote'),
Vincenzo Natali
(segment 'U is for Utopia'),
Hajime Ohata
(segment 'O is for Ochlocracy [Mob Rule]'),
Navot Papushado
(segment 'F is for Falling'),
Bill Plympton
(segment 'H is for Head Games'),
Dennison Ramalho
(segment 'J is for Jesus'),
Todd Rohal
(segment 'P is for Scary'),
Jerome Sable
(segment 'V is for Vacation'),
Bruno Samper
(segment 'K is for Knell'),
Jen Soska
(segment 'T is for Torture Porn'),
Sylvia Soska
(segment 'T is for Torture Porn'),
Sôichi Umezawa
(segment 'Y is for Youth') (as Soichi Umezawa), 2014
Another 26-chapter anthology that showcases death in all its vicious wonder and brutal beauty....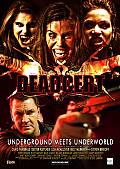 Dead Cert
,
Steven Lawson
, 2010
A gang of tough London gangsters get more than they bargained for when a group of businessmen make an offer to buy their club, the Inferno. They turn out to be nothing less than Vampires wanting their land back and turn viciously on the gangsters when their demands are not met....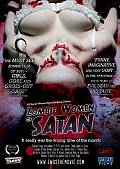 Zombie Women of Satan
,
Steve O'Brien
,
Warren Speed
, 2009
Rock singer Skye Brannigan is on a quest to find her missing sister who has been abducted by a strange cult. Caught up in her mission is the bizarre burlesque troupe Flesharama. Will Skye and her merry entertainment freak show band survive attacks from all sides by the zombie women of Satan and their crazy creators, the Zander family? *Prior to the screening there will be a traditional mass Zombie Walk through Leicester Square in conjunction...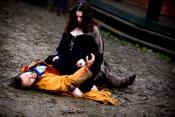 Umbrage
,
Drew Cullingham
, 2009
A hundred years later an ancient obsidian mirror, long unearthed from the Mesopotamian desert, is liberated from an American collector's vault and illegally transported to Europe. Jacob, an unscrupulous antiques dealer, moves to a remote farmhouse with his pregnant young wife, Lauren, and his difficult ward, Rachel. His goals are clear: to pass this near-priceless mirror to the highest bidder, and to prevent these two women from ripping...