Filmography from : Vincent Cassel
Actor :
Westworld
,
Richard J Lewis
(5 episodes, 2016-2020),
Jonathan Nolan
(3 episodes, 2016-2020),
Frederick EO Toye
(3 episodes, 2016-2018),
Vincenzo Natali
(2 episodes, 2016-2018),
Stephen Williams
(2 episodes, 2016-2018),
Jennifer Getzinger
(2 episodes, 2020),
Craig William Macneill
(2 episodes, 2022),
Jonny Campbell
(1 episode, 2016),
Michelle MacLaren
(1 episode, 2016),
Neil Marshall
(1 episode, 2016),
Uta Briesewitz
(1 episode, 2018),
Lisa Joy
(1 episode, 2018),
Nicole Kassell
(1 episode, 2018),
Tarik Saleh
(1 episode, 2018),
Craig Zobel
(1 episode, 2018),
Paul Cameron
(1 episode, 2020),
Anna Foerster
(1 episode, 2020),
Amanda Marsalis
(1 episode, 2020),
Helen Shaver
(1 episode, 2020), 2016
Westworld isn't your typical amusement park. Intended for rich vacationers, the futuristic park allows its visitors to live out their most primal fantasies with the robotic "hosts." However, the robotic hosts have evolved an artificial consciousness that is similar to, yet diverges from, human consciousness. No matter how illicit the fantasy may be, there are no consequences for the park's guests, allowing for any wish to be indulged; but there...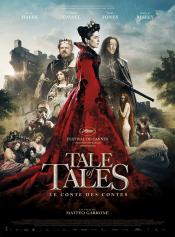 Tale of Tales : Le Conte des contes
,
Matteo Garrone
, 2015
Once upon a time there were three neighboring kingdoms each with a magnificent castle, from which ruled kings and queens, princes and princesses. One king was a fornicating libertine, another captivated by a strange animal, while one of the queens was obsessed by her wish for a child. Sorcerers and fairies, fearsome monsters, ogres and old washerwomen, acrobats and courtesans are the protagonists of this loose interpretation of the celebrated...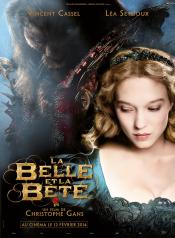 La Belle et la Bête
,
Christophe Gans
, 2014
1720. After the wreck of his ships, a financially-ruined merchant exiles himself in the countryside with his six children. Among them is Beauty, his youngest daughter, a joyful girl full of grace. One day, during an arduous journey, the merchant stumbles across the magical domain of the Beast, who sentences him to death for stealing a rose. Feeling responsible for the terrible fate which has befallen her family, Beauty decides to sacrifice...
A Dangerous Method
,
David Cronenberg
, 2011
...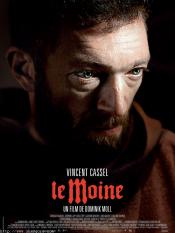 Le moine
,
Dominik Moll
, 2011
Abandoned at birth at the gates of the Capuchin monastery, Ambrosio has been raised by the friars. Today, he has grown into a preacher admired far and wide for his fervor. Feared for his righteousness, he believes he is immune from temptation.The arrival of a mysterious apprentice undermines his convictions, leading him onto the path of sin....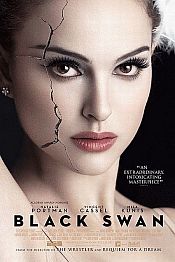 Black Swan
,
Darren Aronofsky
, 2010
Black Swan follows the story of Nina (Portman), a ballerina in a New York City ballet company whose life, like all those in her profession, is completely consumed with dance. She lives with her retired ballerina mother Erica (Hershey) who zealously supports her daughter's professional ambition. When artistic director Thomas Leroy (Cassel) decides to replace prima ballerina Beth MacIntyre (Ryder) for the opening production of their new season,...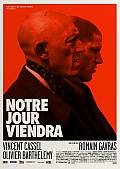 Notre jour viendra
,
Romain Gavras
, 2010
...
L'instinct de mort
,
Jean-François Richet
, 2008
...
Les Promesses de l'ombre
,
David Cronenberg
, 2007
...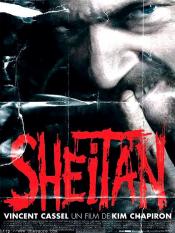 Sheitan
,
Kim Chapiron
, 2006
On Christmas Eve, in the Styxx Club in Paris, the troublemaker Bart and his scum friends, Thaï and Ladj, meet the bartender Yasmine and the customer Eve, and after a fight of Bart in the nightclub, Eve invites the group to go to her house in the country. While on the road near the cottage, they are introduced by Eve to the weird shepherd and housekeeper, Joseph, whose wife is pregnant. Joseph feels a sort of attraction for Bart, and during this...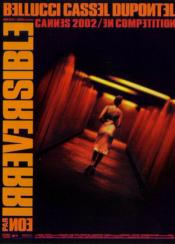 Irréversible
,
Gaspar Noé
, 2002
...
Le Pacte des Loups
,
Christophe Gans
, 2001
...
Shrek
,
Andrew Adamson
,
Vicky Jenson
, 2001
...
Les rivières pourpres
,
Mathieu Kassovitz
, 2000
...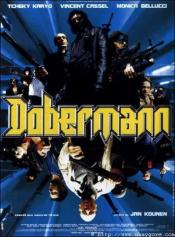 Dobermann
,
Jan Kounen
, 1997
The charismatic criminal Dobermann, who got his first gun when he was christened, leads a gang of brutal robbers. After a complex and brutal bank robbery, they are being hunted by the Paris police. The hunt is led by the sadistic cop Christini, who only has one goal: to catch Dobermann at any cost....