Filmography from : Vincent Launay Franceschini
Actor :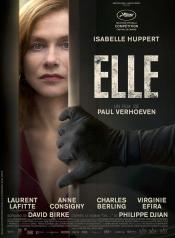 Elle 
,
Paul Verhoeven
, 2016
Michèle seems indestructible. Head of a successful video game company, she brings the same ruthless attitude to her love life as to business. Being attacked in her home by an unknown assailant changes Michèle's life forever. When she resolutely tracks the man down, they are both drawn into a curious and thrilling game-a game that may, at any moment, spiral out of control. ...
House of Time 
,
Jonathan Helpert
, 2015
Robert d'Eglantine invites five of his friends to spend a week-end in his castle, lost in the woods. He explains to them that he studied secret documents on nazi scientific researchs during World War II. These researches were on time travelling and he's able now to take his guests into an amazing trip seventhy years back in time, in 1944, during the Occupation and only few weeks before the landing in Normandy. The demonstration seems to be a big...