Filmography from : Vlado Mihailov
Actor :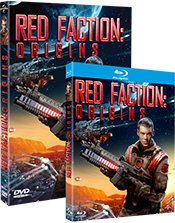 Red Faction: Origins
,
Michael Nankin
, 2011
On a Mars colony in the year 2145, an officer in a rebel militia discovers that his sister, who was abducted a dozen years before, is still alive and has been raised as a soldier whose goal is to bring about the destruction of her brother's faction....
Triassic Attack
,
Colin Ferguson
, 2010
...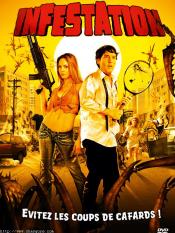 Infestation
,
Kyle Rankin
, 2009
Cooper awakes to find himself nauseous, weak and covered in webbing, hanging from the ceiling of an office where, just minutes ago, he started his new job. As he struggles out of his slimy prison he comes face to face with his opponent - a grotesque, powerful and very angry bug. All 3 ft of it. And so begins a hideous, nail-biting, comedic, all-action adventure to find a safe haven while constantly outwitting an infestation of monstrous...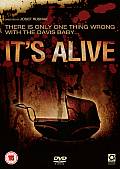 It's Alive
,
Josef Rusnak
, 2009
A remake of the 1974 cult classic, It's Alive is a gore splattered cautionary tale of the terrifying consequences of experimental drug testing. Bijou Phillips (Choke, Hostel Pt II, Bully) stars as Lenore Harker, a normal High School senior who seems to have it all: a boyfriend who loves her, great grades and a new baby on the way. Above all, she is certain of one thing, the baby she and Frank (James Murray, Primeval, Being John Malkovich) are...