Filmography from : Walt Macpherson
Actor :
Donnie Brasco
,
Mike Newell
, 1997
This true story follows FBI agent Joe Pistone as he infiltrates the mafia of New York. Befriending Lefty Ruggiero, Pistone (under the name Donnie Brasco) is able to embed himself in a mafia faction lead by Sonny Black. Ruggiero and Pistone become tight as the group goes about collecting money for 'the bosses'. Eventually, the group become big time when Black himself becomes a boss, all the while Pistone collects evidence. However, the trials and...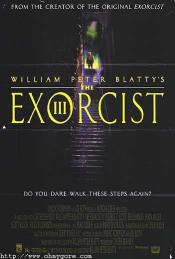 L'Exorciste : La Suite
,
William Peter Blatty
, 1990
Lt. Kinderman and Father Dyer cheer each other up on the anniversary of the death of their mutual friend, Father Damien Karras, by going to see "It's a Wonderful Life" at the local theater in Georgetown, near Washington D.C. But there's no cheering Kinderman while a particularly cruel and gruesome serial killer is at large. His murders, which involve torture, decapitation and the desecration of religious icons, is bad enough; but they also...