Filmography from : Wayne Jones
Actor :
Rewind This!
,
Josh Johnson
, 2013
Home video changed the world. The cultural and historical impact of the VHS tape was enormous. This film traces the ripples of that impact by examining the myriad aspects of society that were altered by the creation of videotape....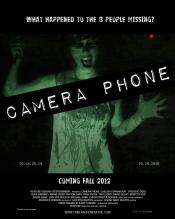 Camera Phone
,
Eddie Brown Jr
, 2012
On March 20, 2010 there was a party at a building in Orange County. That night, there was a 911 call that has been filed as 'unknown' and the case was hidden from the public. The events that took place at this home are unsolved and there are no suspects. But, all of these events were captured on electronic devices at the party. The police have put together the footage to figure out what happened at this party. The events you are about to...
Knightriders
,
George A Romero
, 1981
A medieval reenactment troupe find it increasingly difficult to keep their family-like group together, with pressure from local law enforcement, interest from entertainment agents and a growing sense of delusional from their leader....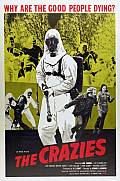 The Crazies
,
George A Romero
, 1973
A biological weapon gone awry is only the start of problems in the little town of Evan's City, Pennsylvania. Bouts of insanity in the populace are leading to murder and rioting, until the US Army turns up - and things really start going to hell. ...