Filmography from : Will Yun Lee
Actor :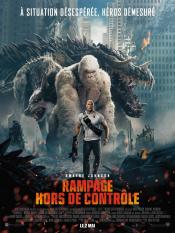 Rampage
,
Brad Peyton
, 2018
Primatologist Davis (Dwayne Johnson) shares an unshakable bond with George, the extraordinarily intelligent silverback gorilla who has been in his care since he was young. When a greed-fueled corporation's genetic experiment goes awry, George and other animals across the country are mutated into aggressive supercreatures who destroy everything in their path. In this adrenaline-filled ride, Davis tries to find an antidote, not only to halt a...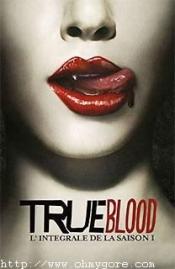 True Blood
,
Michael Lehmann
(15 episodes, 2008-2013),
Scott Winant
(13 episodes, 2008-2014),
Daniel Minahan
(8 episodes, 2008-2012),
Howard Deutch
(5 episodes, 2013-2014),
John Dahl
(4 episodes, 2008-2010),
Michael Ruscio
(4 episodes, 2009-2013),
Anthony Hemingway
(3 episodes, 2008-2013),
Alan Ball
(3 episodes, 2008),
Lesli Linka Glatter
(3 episodes, 2010-2012),
David Petrarca
(3 episodes, 2010-2012),
Romeo Tirone
(3 episodes, 2011-2013),
Stephen Moyer
(3 episodes, 2012-2014),
Daniel Attias
(3 episodes, 2012-2013),
Nick Gomez
(1 episode, 2008),
Nancy Oliver
(1 episode, 2008),
Marcos Siega
(1 episode, 2008),
Michael Cuesta
(1 episode, 2009),
Adam Davidson
(1 episode, 2009),
Jeremy Podeswa
(1 episode, 2011),
Gregg Fienberg
(1 episode, 2014),
Simon Jayes
(1 episode, 2014),
Angela Robinson
(1 episode, 2014),
Lee Rose
(1 episode, 2014),
Jesse Warn
(1 episode, 2014), 2014
The series follows Sookie Stackhouse, a barmaid living in Louisiana who can read people's minds, and how her life is turned upside down when the Vampire Bill, walks into her place of employment two years after vampires 'came out of the coffin' on national television....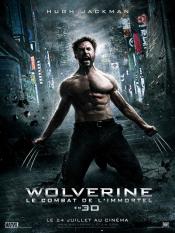 The Wolverine
,
James Mangold
, 2013
Based on the celebrated comic book arc, The Wolverine finds Logan, the eternal warrior and outsider, in Japan. There, samurai steel will clash with adamantium claw as Logan confronts a mysterious figure from his past in an epic battle that will leave him forever changed....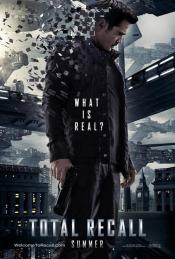 Total Recall
,
Len Wiseman
, 2012
Total Recall is an action thriller between reality and memory, inspired again by the story "We Can Remember It For You Wholesale" of Phiip K. Dick. Welcome to Rekall, the company that can make your dreams come true memories. For Douglas Quaid (Colin Farrell), an employee of the company, although a lover of his beautiful wife (Kate Beckinsale), the journey of the mind seems to be the ideal remedy to its real-life frustrating memories as a...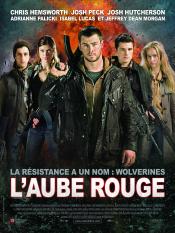 Red Dawn
,
Dan Bradley
, 2012
A group of teenagers look to save their town from an invasion of North Korean soldiers....
Elektra
,
Rob Bowman
, 2005
In the ultimate battle between good and evil stands a warrior who makes the choice that tips the balance. A strong, mysterious and a deadly sexy action heroine - a lethal synthesis of grace and power. Not long after recovering from seemingly mortal wounds, Elektra has severed all ties with the world, living only for her next assignment. But in an unexpected turn of events, she is forced to make a decision that can take her life in a new...