Filmography from : William Armstrong
Actor :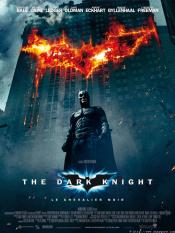 The Dark Knight
,
Christopher Nolan
, 2008
Set within a year after the events of Batman Begins, Batman, Lieutenant James Gordon, and new district attorney Harvey Dent successfully begin to round up the criminals that plague Gotham City until a mysterious and sadistic criminal mastermind known only as the Joker appears in Gotham, creating a new wave of chaos. Batman's struggle against the Joker becomes deeply personal, forcing him to "confront everything he believes" and improve his...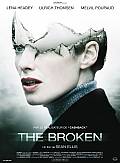 The Broken
,
Sean Ellis
, 2008
The psychological thriller premiered in January at the 2008 Sundance Film Festival. In The Broken, a successful radiologist (Lena Headey) has her life spiral out of control when she sees the spitting image of herself driving down a London street. While attempting to uncover who the imposter could be, she stumbles into a terrifying mystery that her family and closest friends are somehow involved in, leaving her with no one she can trust....
1408
,
Mikael Håfström
, 2007
The cynical and skeptical writer Mike Enslin writes books evaluating supernatural phenomena in hotels, graveyards and other haunted places, usually debunking the mystery. While writing his last book, he travels from Los Angeles to New York to spend one night in the evil room 1408 of the Dolphin Hotel, which is permanently unavailable for guests. The reluctant manager Mr. Gerald Olin objects to his request and offers an upgrade, expensive booze...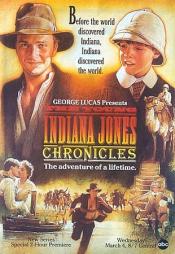 The Young Indiana Jones Chronicles
,
Carl Schultz
(21 episodes, 1992-1993),
Simon Wincer
(6 episodes, 1992-1993),
René Manzor
(2 episodes, 1992-1993),
Ellery Ryan
(2 episodes, 1992),
Bille August
(2 episodes, 1993),
Mike Newell
(2 episodes, 1993),
Vic Armstrong
(1 episode, 1992),
Terry Jones
(1 episode, 1992),
Jim O'Brien
(1 episode, 1992),
David Hare
(1 episode, 1993),
Joe Johnston
(1 episode, 1993),
Dick Maas
(1 episode, 1993),
Syd Macartney
(1 episode, 1993),
Peter MacDonald
(1 episode, 1993),
Gillies MacKinnon
(1 episode, 1993),
Deepa Mehta
(1 episode, 1993),
Gavin Millar
(1 episode, 1993),
Nicolas Roeg
(1 episode, 1993),
Michael Schultz
(1 episode, 1993),
Robert Young
(1 episode, 1993), 1993
The now legendary, almost mythical character of Indiana Jones once had a childhood. Every episode starts out with the elderly man that he is in the 1990's getting into a specific situation where he has to tell a story from his past. The stories go back to when he was ten years old and on a world tour with his father, and to his late-teens when he fought in World War I....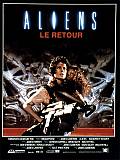 Aliens
,
James Cameron
, 1986
...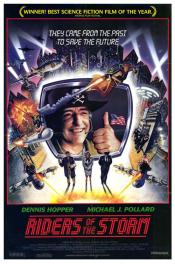 The American Way
,
Maurice Phillips
, 1986
A group of Vietnam vets disturbs television programs from a B-29 airplane. They want to sabotage Mrs Westinghouse's political campaign who is running for the Senate in support of US military involvement in South America. Mrs Westinghouse orders some nuclear missiles to be launched against the saboteurs, but they manage to avoid the impact and even succeed in exposing a big secret of hers....