Filmography from : William Moore
Actor :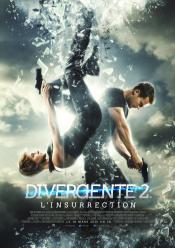 Insurgent
,
Robert Schwentke
, 2015
One choice can transform you-or it can destroy you. But every choice has consequences, and as unrest surges in the factions all around her, Tris Prior must continue trying to save those she loves--and herself--while grappling with haunting questions of grief and forgiveness, identity and loyalty, politics and love. Tris's initiation day should have been marked by celebration and victory with her chosen faction; instead, the day ended with...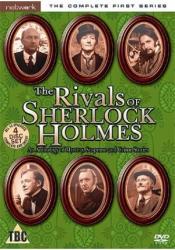 The Rivals of Sherlock Holmes
,
Jonathan Alwyn
(7 episodes, 1971-1973),
Alan Cooke
(3 episodes, 1971),
Jim Goddard
(3 episodes, 1971),
Graham Evans
(2 episodes, 1971-1973),
Derek Bennett
(2 episodes, 1973),
Reginald Collin
(2 episodes, 1973),
Bill Bain
(1 episode, 1971),
Piers Haggard
(1 episode, 1971),
Kim Mills
(1 episode, 1971),
Mike Vardy
(1 episode, 1971),
Peter Duguid
(1 episode, 1973),
Don Leaver
(1 episode, 1973),
Dennis Vance
(1 episode, 1973), 1973
This British TV series, shot almost entirely on videotape, dramatized short mystery fiction by authors who were contemporaries of Sir Arthur Conan Doyle. Many of these authors were virtually unknown to modern audiences, although all of the detectives portrayed had appeared in popular ongoing series of short stories or novels. "Rivals" featured the only dramatizations to date of such period characters as Jacques Futrelle's "The Thinking Machine"...
The Phantom Empire
,
Otto Brower
,
B Reeves Eason
(as Breezy Easton), 1935
When the ancient continent of Mu sank beneath the ocean, some of its inhabitant survived in caverns beneath the sea. Cowboy singer Gene Autry stumbles upon the civilization, now buried beneath his own Radio Ranch. The Muranians have developed technology and weaponry such as television and ray guns. Their rich supply of radium draws unscrupulous speculators from the surface. The peaceful civilization of the Muranians is corrupted by the greed...