Filmography from : William Morse
Actor :

Open House 
,
Andrew Paquin
, 2010
A couple on the verge of a nasty divorce attempt to sell their empty love nest and move on with their lives, separately. After a successful open house they are horrified to discover, days later, that a potential buyer didn't leave their home. While Alice is being held captive in the basement, the unannounced house guest moves in upstairs. She senses her capture is being kept a rebellious secret. She knows her way only way out if she can only get...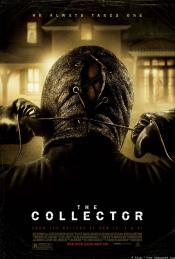 The Collector 
,
Marcus Dunstan
, 2009
Handyman Arkin is going through some tough times. Not only does he have to support a daughter and an ex-wife, he also owns a lot of cash to the kind of people who prefer baseball bats and boxing irons to collect their debt. To get them their money before the deadline expires, Arkin agrees to rob some precious jewels from the rich family Chase. But he's not the first to break into their mansion....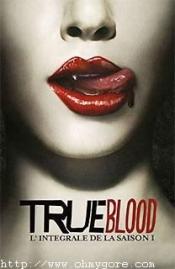 True Blood 
,
Michael Lehmann
(15 episodes, 2008-2013),
Scott Winant
(13 episodes, 2008-2014),
Daniel Minahan
(8 episodes, 2008-2012),
Howard Deutch
(5 episodes, 2013-2014),
John Dahl
(4 episodes, 2008-2010),
Michael Ruscio
(4 episodes, 2009-2013),
Anthony Hemingway
(3 episodes, 2008-2013),
Alan Ball
(3 episodes, 2008),
Lesli Linka Glatter
(3 episodes, 2010-2012),
David Petrarca
(3 episodes, 2010-2012),
Romeo Tirone
(3 episodes, 2011-2013),
Stephen Moyer
(3 episodes, 2012-2014),
Daniel Attias
(3 episodes, 2012-2013),
Nick Gomez
(1 episode, 2008),
Nancy Oliver
(1 episode, 2008),
Marcos Siega
(1 episode, 2008),
Michael Cuesta
(1 episode, 2009),
Adam Davidson
(1 episode, 2009),
Jeremy Podeswa
(1 episode, 2011),
Gregg Fienberg
(1 episode, 2014),
Simon Jayes
(1 episode, 2014),
Angela Robinson
(1 episode, 2014),
Lee Rose
(1 episode, 2014),
Jesse Warn
(1 episode, 2014), 2008
The series follows Sookie Stackhouse, a barmaid living in Louisiana who can read people's minds, and how her life is turned upside down when the Vampire Bill, walks into her place of employment two years after vampires 'came out of the coffin' on national television....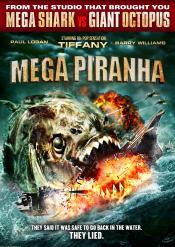 Mega Piranha 
,
Eric Forsberg
, 0
Join Special Agent Finch (Paul Logan) and Professor Sarah Monroe (80's pop star Tiffany) as a mutant strain of giant ferocious piranha escape from the Amazon and eat their way toward Florida... Will the entire population of Florida be saved from complete annihilation? Will Paul Logan keep his top on for more than 5 minutes? Will Tiffany manage to get through the entire film without bursting into 'I Think We're Alone Now'? ...