XIAO AO JIANG HU (1990)
INFO
| REVIEW(S) | PICTURES | NEWS | DVDS | VIDEOS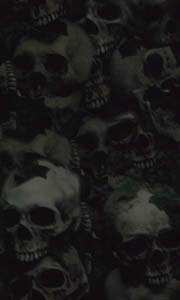 When a scroll containing valuable martial arts secrets is stolen from the Emperor, an army detachment is sent to recover it. Blademaster, a young martial arts expert, accidentally ends up in possession, but the plot grows complex as Japanese samurai, an illegal Chinese sect, a tribe of snake-wielding women warriors, a rival martial arts school and the leader of his own martial arts school vie for the scroll. Romantic complications also ensue, involving him with his longtime chum, daughter of the leader of his school, a Japanese woman, and two of the snake- wielding tribeswomen (Blue Phoenix and their leader, Princess Yin-Yin).
Original Title : XIAO AO JIANG HU
Director(s) :

Siu-Tung Ching

,

King Hu

,

Raymond Lee

,

Hark Tsui

,

Ann Hui

(uncredited),

Yeung-Wah Kam

(uncredited)
Writer(s) : Louis Cha (novel),  , Ying Wong, Kee-To Lam (as Kei To Lam), Man-Leung Kwan, Tai-Mok Lau (as Tai-Muk Lau), Fu-hao Tai, Yiu-ming Leung
Genre(s) : Action | History | Romance
Length : 120 min
Year : 1990
Country : Hong Kong | Taiwan
Langage : Cantonese | Mandarin
Coulor : Color
Ratio : 185 : 1
Sound : Mono
US Release : 1990-05-22
Aka(s) :
Germany - Meister des Schwertes
Germany (festival title) - Schwertkämpfer
Spain - Swordsman
France (DVD title) - Swordsman
Hong Kong (English title) - Swordsman
Hungary - A kard mestere
Poland - Mistrzowie z klasztoru Wek
World-wide (English title) - The Swordsman
Actors :
 
Samuel Hui Ling Wu Chung
Cecilia Yip Kiddo
Jacky Cheung Au Yeung
Sharla Cheung Ren Ying Ying
Fennie Yuen Blue Phoenix (as Fanny Yuen)
Siu-Ming Lau Ngok (as Siu Ming Lau)
Ma Wu Lau (as Ma Wo)
Ching-Ying Lam Kuk (as Ching Ying Lam)
Wah Yuen Zhor
Shun Lau The Eunuch
Ming Man Cheung Luk Ta Yau
Yiu-Sing Cheung
Sing Kwong Lai
Chi Ming Liu
No comments.
All informations are coming from http://www.imdb.com
This page has been seen 388 times.