Filmography from : Yasuhisa Tsutsumi
Actor :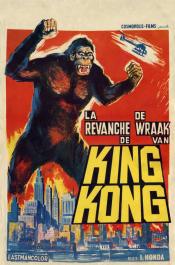 La revanche de King Kong
,
Ishirô Honda
(english language version) (as Inoshiro Honda), 1967
When a mechanical replica of King Kong is unable to dig for the highly radioactive Element X at the North Pole, the evil Doctor Who and his sponsor Madame Piranha (Madame X in the American release) decide to kidnap the real Kong. As an insurance policy they kidnap Lt. Susan Miller as well as her boyfriend Lt. CommanderJiro Nomura and Cmdr. Carl Nelson (Kong developed a crush on Susan when she Nomura and Nelson visited the Kong at his home on...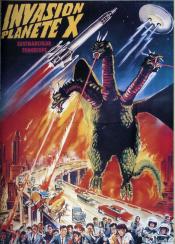 Invasion planète X
,
Ishirô Honda
(as Inoshirô Honda), 1965
Aliens from the mysterious Planet X, which resides on the dark side of of Jupiter, come to Earth asking its people to help them save their world from the dreaded King Ghidrah by letting them "borrow" Godzilla and Rodan. The aliens are actually planning to use the three monsters to take over our planet....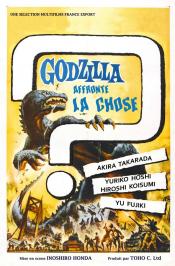 Mothra contre Godzilla
,
Ishirô Honda
, 1964
A greedy developer unwittingly hatches a gigantic baby moth upon Tokyo, while Godzilla strikes once again....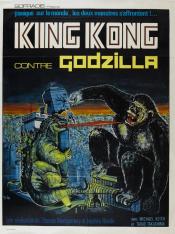 King Kong contre Godzilla
,
Ishirô Honda
(as Inoshiro Honda),
Tom Montgomery
(as Thomas Montgomery), 1963
A pharmaceutical company captures King Kong and brings him to Japan, where he escapes from captivity and battles a recently released Godzilla....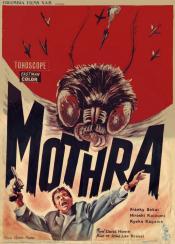 Mothra
,
Ishirô Honda
(as Inoshiro Honda), 1961
Shipwreck survivors are found on Beiru, an island previously used for atomic tests. Amazingly free of radiation effects, they believe they were protected by a special juice given to them by the natives. A joint expedition of Rolithican and Japanese scientists explores Beiru and discovers many curious things, including two women only a foot high. Unscrupulous expedition leader Clark Nelson abducts the women and puts them in a vaudeville show. But...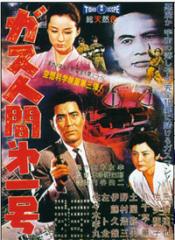 Gasu ningen dai 1 gô
,
Ishirô Honda
, 1960
A librarian is subject to a scientific experiment which goes wrong and transforms him into 'The Human Vapour'. He uses his new ability to rob banks to fund the career of his girlfriend, a beautiful dancer. The Human Vapour is ruthless in his quest for money and kills anyone who stands in his way, especially police. He soon becomes Tokyo's most wanted criminal. Can he be stopped before he kills again?...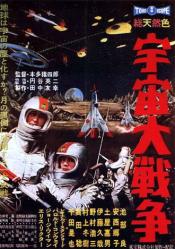 Bataille dans l'espace
,
Ishirô Honda
(as Inoshiro Honda), 1959
The nations of the Earth unite in a common cause to fight off an invader from outer space....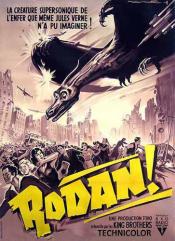 Rodan
,
Ishirô Honda
, 1956
Mutant pterosaurs and prehistoric insects terrorize humanity...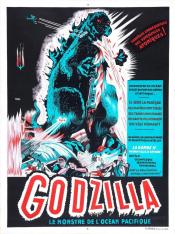 Godzilla
,
Ishirô Honda
, 1954
American nuclear weapons testing results in the creation of a seemingly unstoppable, dinosaur-like beast. ...