Filmography from : Yasuzo Ogawa
Actor :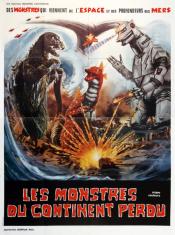 Les Monstres du continent perdu
,
Ishirô Honda
,
Jun Fukuda
(earlier film clips) (uncredited), 1975
Godzilla comes to the rescue when an alien race rebuilds Mechagodzilla to destroy Earth's cities. A traitorous scientist gives them a second weapon: Titanosaurus....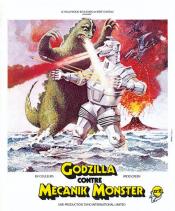 Godzilla contre Mecanik Monster
,
Jun Fukuda
, 1974
Apelike aliens build a robotic Godzilla to destroy Japan, and the true Godzilla may not be powerful enough to destroy it....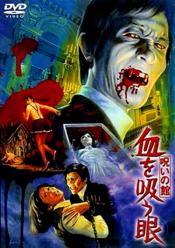 Le lac de Dracula
,
Michio Yamamoto
, 1971
After a coffin is delivered to a sleepy little Japanese town, one of the locals discovers that its occupant isn't dead yet. Unfortunately, the only witness to the vampire invasion gets bitten, along with several other people in town. Only one woman, Akiko, knows the truth, but even she doubts what she is seeing. Can the village be saved before it's too late?...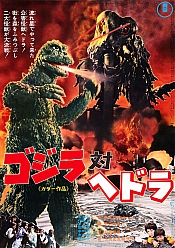 Godzilla contre Hedora
,
Yoshimitsu Banno
,
Ishirô Honda
(earlier film clips) (uncredited), 1971
From Earth's pollution a new monster is spawned. Hedorah, the smog monster, destroys Japan and fights Godzilla while spewing his poisonous gas to further the damage....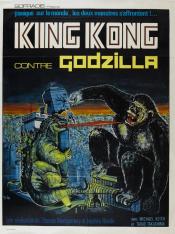 King Kong contre Godzilla
,
Ishirô Honda
(as Inoshiro Honda),
Tom Montgomery
(as Thomas Montgomery), 1963
A pharmaceutical company captures King Kong and brings him to Japan, where he escapes from captivity and battles a recently released Godzilla....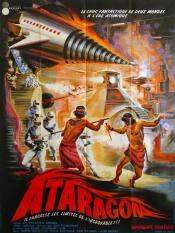 Ataragon
,
Ishirô Honda
,
Shûe Matsubayashi
(earlier film clips) (uncredited), 1963
Several strange occurrences are taking place all over the world including the disappearance of two engineers. Also, former admiral Kosumi is nearly kidnapped along with his secretary, and goddaughter, Makoto Jinguji. The kidnap attempt is thwarted by photographer Susumu Hatanaka and his assistant Yoshito Nishibe. It is later revealed the Mu Empire, which disappeared 12,000 years earlier, are responsible for all the occurrences and are planning...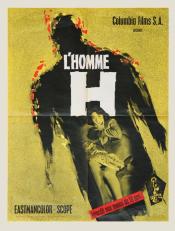 L'homme H
,
Ishirô Honda
, 1958
A drug dealer named Misaki disappears leaving only his clothes. The next day the police go to question his girlfriend, singer Chikako Arai, and she informs them that she doesn't have any information on where he is. Later that evening one of his associates comes by to try to beat the truth out her. After he leaves he disappears in the same way that Misaki did. A short time later, a young scientist named Masada informs the police that there was a...