Filmography from : Yat Fei Wong
Actor :
Qing dian da sheng
,
Jeffrey Lau
, 2005
Taking place in the younger days of the famous monk, Tripitaka, the film tells a fantastical adventure of the monk and his three disciples. On their way to the city of Shache, the monk narrowly escapes an attack from a group of demons. While trying to think of a way to rescue his disciples, he is captured by the king of reptiles and placed under the vigilance of Meiyan, an ugly demon who falls in love with the monk…...
Siu Lam juk kau
,
Stephen Chow
, 2001
...
Gam yuk moon tong
,
Hark Tsui
, 1995
Kit is a gangster looking to start a new life as a chef in Canada, so he can be closer to his girlfriend. But in his struggle to learn the fine art of cuisine, he runs across a red-headed beauty who will change his plans, and soon finds himself off in search of the retired master who can teach him how to win in the ultimate cooking challenge. ...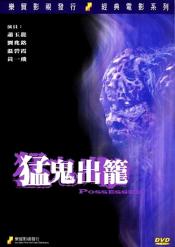 Meng gui chu long
,
David Lai
, 1983
...