Filmography from : Yaya Dacosta
Actor :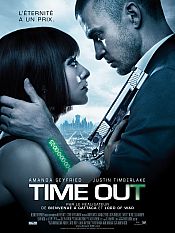 In Time
,
Andrew Niccol
, 2011
Welcome to a world where time has become the ultimate currency. You stop aging at 25, but there's a catch: you're genetically-engineered to live only one more year, unless you can buy your way out of it. The rich "earn" decades at a time (remaining at age 25), becoming essentially immortal, while the rest beg, borrow or steal enough hours to make it through the day. When a man from the wrong side of the tracks is falsely accused of murder, he is...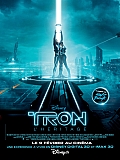 Tron
,
Joseph Kosinski
, 2010
In the film, Sam Flynn (Hedlund), a rebellious 27-year-old, is haunted by the mysterious disappearance of his father Kevin Flynn (Bridges), a man once known as the world's leading video-game developer. When Sam investigates a strange signal sent from the old Flynn's Arcade—a signal that could only come from his father—he finds himself pulled into a digital world where Kevin has been trapped for 20 years. With the help of the fearless warrior...