Filmography from : Yeong Jeon
Writer :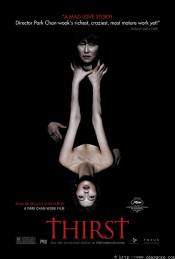 Bakjwi
,
Chan-wook Park
(as Park Chan-wook), 2009
Sang-hyun, a priest working for a hospital, selflessly volunteers for a secret vaccine development project intended to eradicate a deadly virus. However, the virus eventually takes over the priest. He nearly dies, but makes a miraculous recovery by an accidental transfusion of vampire blood. He realizes his sole reason for living: the pleasures of the flesh. ...
Ssa-i-bo-geu-ji-man-gwen-chan-a
,
Chan-wook Park
, 2006
...
Chinjeolhan geumjassi
,
Chan-wook Park
(as Park Chan Wook), 2005
...
Actor :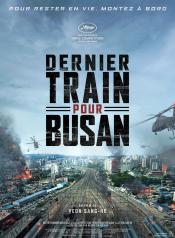 Busanhaeng
,
Sang-ho Yeon
, 2016
Sok-woo, a father with not much time for his daughter, Soo-ahn, are boarding the KTX, a fast train that shall bring them from Seoul to Busan. But during their journey, the apocalypse begins, and most of the earth's population become flesh craving zombies. While the KTX is shooting towards Busan, the passenger's fight for their families and lives against the zombies - and each other....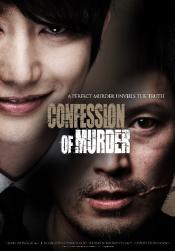 Nae-ga sal-in-beom-i-da
,
Byung-gil Jung
(as Byeong-gil Jeong), 2012
After the statute of limitation expires on the murders he has committed, Lee Du-seok publishes an autobiography describing all his murders in great detail. Detective Choi, who investigated Lee's murders 15 years ago starts the chase once again and Han Ji-soo, who lost her daughter to Lee, pledges vengeance. Meanwhile, another killer appears, casting doubt to whether Lee is the real serial killer. The key here is how well the story juggles the...
Yeseuteodei 
,
Yun-su Chong
, 2002
...
Boksuneun naui geot
,
Chan-wook Park
, 2002
...
Juyuso seubgyuksageun 
,
Sang-Jin Kim
, 1999
A quartet of disaffected Korean youths have robbed a Seoul gas station. Later, while hanging out in a Chinese noodle shop, they decide to rob the same gas station. After taking the gas station over, their wacky antics ensue; forcing the manager to sing, kidnapping customers that complain about the service, and staging fist-fights between street gang members and gas station employees; all of these reflect their own gripes against society....