Filmography from : Yoji Tanaka
Actor :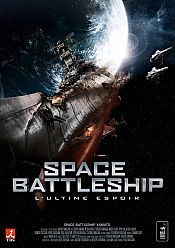 Space Battleship Yamato
,
Takashi Yamazaki
, 2010
The crew of the space battleship Yamato set out on a journey to the planet Iscandar to acquire a device that can heal the ravaged Earth. ...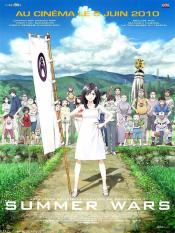 Samâ uôzu
,
Mamoru Hosoda
, 2009
Kenji Koiso, an eleventh grade math genius, agrees to take a summer job at the Nagano hometown of his crush, Natuski. When he arrives, he finds that her family have reunited to celebrate the 90th birthday of the family matriarch. His job is to pretend to be Natsuki's fiancé. Meanwhile, his attempt to solve a mathematical equation causes a parallel world's collision with earth....
Yamagata sukurîmu
,
Naoto Takenaka
, 2009
...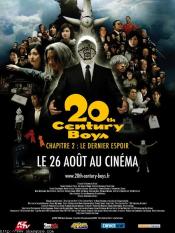 20-seiki shônen: Dai 2 shô - Saigo no kibô
,
Yukihiko Tsutsumi
, 2009
...
L: Change the World
,
Hideo Nakata
, 2008
...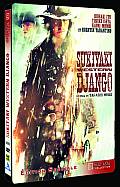 Sukiyaki Western Django
,
Takashi Miike
, 2007
A revolver-wielding stranger crosses paths with two warring clans who are both on the hunt for a hidden treasure in a remote western town. Knowing his services are valuable to either side, he offers himself to the clan who will offer up the largest share of the wealth....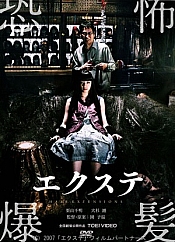 Ekusute
,
Sion Sono
,
Joe DiGiorgi
(english voice director),
Tony Salerno
(english voice director), 2007
What if extensions carried the grudge of the individual to which the hair originally belonged and started attacking people wearing it at random? Customs agents discover a huge amount of human hair used as materials for 'hair extensions' along with the dead body of a young girl with a shaved head. With the corpse being soon transported by the police, the results of the autopsy determine that the woman's internal organs have been harvested. The...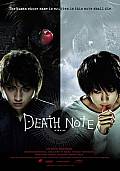 Death Note: Desu nôto
,
Shûsuke Kaneko
, 2006
...
Shinkaijû Reigô
,
Shinpei Hayashiya
, 2005
...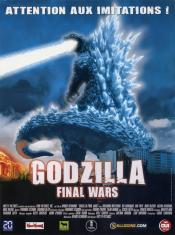 Gojira: Fainaru uôzu
,
Ryûhei Kitamura
,
Koji Hashimoto
(earlier film clips) (uncredited),
Shûsuke Kaneko
(earlier film clips) (uncredited),
Toshio Masuda
(earlier film clips) (uncredited),
Kazuki Ohmori
(earlier film clips) (uncredited),
Takao Okawara
(earlier film clips) (uncredited),
Masaaki Tezuka
(earlier film clips) (uncredited),
Kenshô Yamashita
(earlier film clips) (uncredited), 2004
Evil Space Aliens called the Xilians unleashes all the Earth's monsters to lay waste to most of the world's major cities, including Tokyo, New York, Sydney, Shanghai and Paris. It is up to Godzilla and the Earth Defense Force to vanquish the monsters and aliens to rescue the world in the ultimate "Save the Earth" battle....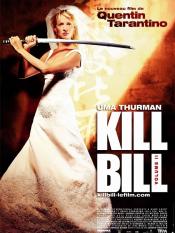 Kill Bill: Vol. 2
,
Quentin Tarantino
, 2004
The murderous Bride is back and she is still continuing her vengeance quest against her ex-boss, Bill, and taking aim at Bill's younger brother Budd and Elle Driver, the only survivors from the squad of assassins who betrayed her four years earlier. It's all leading up to the ultimate confrontation with Bill, the Bride's former master and the man who ordered her execution! ...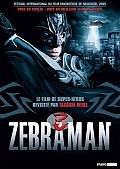 Zebraman
,
Takashi Miike
, 2004
Being a failure as a teacher and a familyman, Shinichi tries to escape everyday live by dressing up as "Zebraman", the superhero. Although the TV series whas canceled after only 6 episodes, this cannot stop him from acting out his escape fantasy in a self made zebra-suit. He get's more then he could ever wish for, when his black-and-white dressed alter-ego seems to be the only thing to stand between absolute (green) evil and a happy ending. ...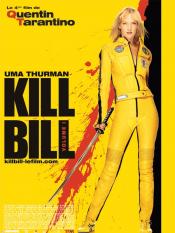 Kill Bill: Vol. 1
,
Quentin Tarantino
, 2003
The lead character, called 'The Bride,' was a member of the Deadly Viper Assassination Squad, led by her lover 'Bill.' Upon realizing she was pregnant with Bill's child, 'The Bride' decided to escape her life as a killer. She fled to Texas, met a young man, who, on the day of their wedding rehearsal was gunned down by an angry and jealous Bill (with the assistance of the Deadly Viper Assassination Squad). Four years later, 'The Bride' wakes from...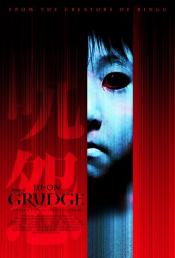 Ju-on
,
Takashi Shimizu
, 2002
...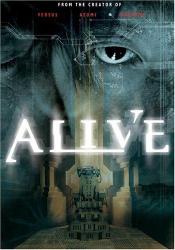 Alive
,
Ryûhei Kitamura
, 2002
Tenshu is imprisoned and sentenced to death for murdering the men who raped his girlfriend. However, he manages to survive his execution and is presented with an option: face another execution attempt or subject himself to their bizarre and dangerous experiments. He choses the latter and is put in a cell with a rapist and a woman who's infected with a taint that transports from person to person during extreme anger. The taint is transferred to...

Ringu 0: Bâsudei
,
Norio Tsuruta
, 2000
...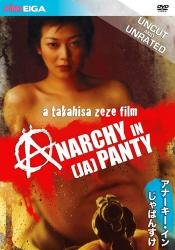 Anâkî in Japansuke: Mirarete iku onna
,
Takahisa Zeze
, 1999
MIZUKI is infertile. Desperate for a child, she kidnaps a baby boy from the car of a couple who are screwing outside. Mizuki raises the boy and names him YOSHIKI. Eight years later, Mizuko falls in love with a loser named TATSUTOSHI and together they start a dysfunctional family that doesn't follow any rules, except their own! A pitch black comedy with a punk attitude, Anarchy in [Ja]Panty is director Takahisa Zeze's Pink Eiga masterpiece!...