Filmography from : Yoshinobu Hirose
Actor :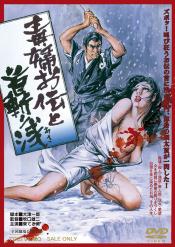 Dokufu oden kubikiri asa
,
Yûji Makiguchi
, 1977
An unusual blending of elements comes together in this crime story drawn from Japanese history. During the early Meiji period a number of "Dokufu" (Poison Women) committed a significant number of murders. These crimes were most often committed by wives on their husbands in order to be together with their lovers. At that time women were executed in the same manner as men, to wit: by being decapitated. This is the story of the most notorious...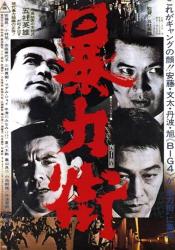 Bôryoku gai
,
Hideo Gosha
, 1974
A first cursory look at VIOLENT STREETS makes it seem that Hideo Gosha reverted back to the programme genre pictures out of which emerged as a bonafide auteur and stylistic visionary five years earlier with bold ambitious jidaigekis like GOYOKIN and HITOKIRI, this time treading ground he never did before in his career, the yakuza picture. Looking closer it becomes obvious that VIOLENT STREETS is both. A genre picture and a stylistic exercise....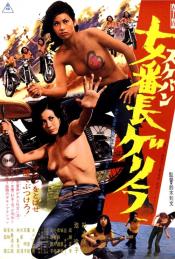 Sukeban gerira
,
Norifumi Suzuki
, 1972
Miko Sugimoto is the leader of the Red Helmet Gang, a biker girl gang from Shinjuku who wind up in Kyoto and make a bid to take over the local girl gangs there. Successful for a short time in ruling the streets it isn't long before Miko and her crew run afoul of the local Yakuza, and are forced to turn to Reiko Ike, a ronin Yakuza girl, and sister to one of the top Yakuza in Kyoto, for help, leading to a murderous showdown at a small coastal...