Filmography from : Yoshio Tsuchiya
Actor :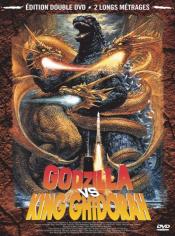 Gojira vs. Kingu Gidorâ
,
Kazuki Ômori
,
Koji Hashimoto
(earlier film clips) (uncredited),
Katsumune Ishida
(earlier film clips) (uncredited), 1991
Time travellers from the 23rd century return to 1992 to warn Japan that Godzilla will cause a catastrophic nuclear incident in the 21st century and suggest a way to rid the world of him forever. They intend to go back to 1944, to Ragos Island, where a dinosaur was exposed to radiation from the Bikini H-Bomb test and became Godzilla. Upon completion of this task, King Ghidrah appears in 1992 and the visitors' true plan is discovered. They wish to...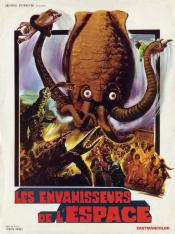 Les envahisseurs de l'espace
,
Ishirô Honda
, 1970
A space probe is infiltrated by alien beings and then crashes on a remote Pacific atoll. A group planning to build a resort hotel land on the island and discover it to be inhabited by giant mutant monsters created by the aliens in an attempt to conquer the world. ...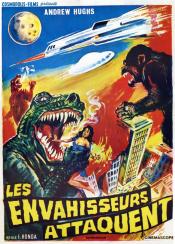 Les envahisseurs attaquent
,
Ishirô Honda
,
Jun Fukuda
(earlier film clips) (uncredited), 1968
Aliens have released all the giant monsters from their imprisonment on Monster Land and are using them to destroy all major cities on the planet. It is up to the daring crew of the super rocket ship X-2 to infiltrate the aliens' headquarters before the Earth monsters and King Ghidrah annihilate the planet. ...
La Planète des monstres
,
Jun Fukuda
, 1967
Scientists experimenting with changes in weather on a tropical island get more than they bargained for when Godzilla shows up to battle humongous insects and protect his newborn child....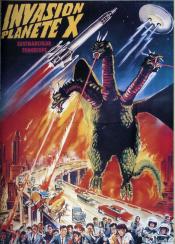 Invasion planète X
,
Ishirô Honda
(as Inoshirô Honda), 1965
Aliens from the mysterious Planet X, which resides on the dark side of of Jupiter, come to Earth asking its people to help them save their world from the dreaded King Ghidrah by letting them "borrow" Godzilla and Rodan. The aliens are actually planning to use the three monsters to take over our planet....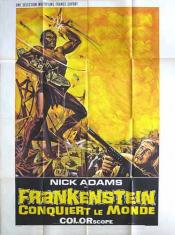 Frankenstein conquiert le monde
,
Ishirô Honda
, 1965
During WWII, a human heart taken from a certain lab in Europe (Dr. Frankenstein's) is kept in a Japanese lab, when it gets exposed to the radiation of the bombing of Hiroshima. The heart grows in size, mutates and sprouts appendages, and eventually grows into a complete body and escapes. Later, a feral boy with a certain physical deformity (a large head with a flat top) is captured by scientists who refer to the boy as Frankenstein. The creature...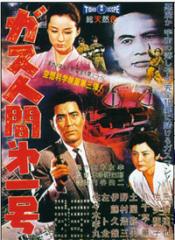 Gasu ningen dai 1 gô
,
Ishirô Honda
, 1960
A librarian is subject to a scientific experiment which goes wrong and transforms him into 'The Human Vapour'. He uses his new ability to rob banks to fund the career of his girlfriend, a beautiful dancer. The Human Vapour is ruthless in his quest for money and kills anyone who stands in his way, especially police. He soon becomes Tokyo's most wanted criminal. Can he be stopped before he kills again?...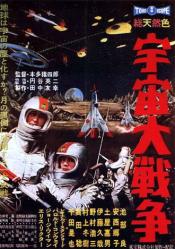 Bataille dans l'espace
,
Ishirô Honda
(as Inoshiro Honda), 1959
The nations of the Earth unite in a common cause to fight off an invader from outer space....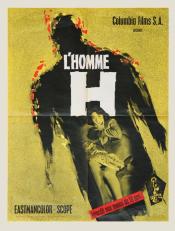 L'homme H
,
Ishirô Honda
, 1958
A drug dealer named Misaki disappears leaving only his clothes. The next day the police go to question his girlfriend, singer Chikako Arai, and she informs them that she doesn't have any information on where he is. Later that evening one of his associates comes by to try to beat the truth out her. After he leaves he disappears in the same way that Misaki did. A short time later, a young scientist named Masada informs the police that there was a...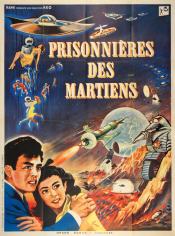 Prisonnières des Martiens
,
Ishirô Honda
, 1957
Aliens arrive on Earth and ask permission to be given a certain tract of land for their people to live on. But when they are discovered to be invaders, responsible for the giant robot that is destroying cities, the armed forces attempt to stop them with every weapon available....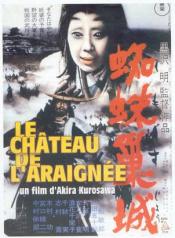 Le trone sanglant
,
Akira Kurosawa
, 1957
A transposition of Shakespeare's 'Macbeth' to medieval Japan. After a great military victory, Lords Washizu and Miki are lost in the dense Cobweb Forest, where they meet a mysterious old woman who predicts great things for Washizu and even greater things for Miki's descendants. Once out of the forest, Washizu and Miki are immediately promoted by the Emperor. Washizu, encouraged by his ambitious wife, plots to make even more of the prophecy come...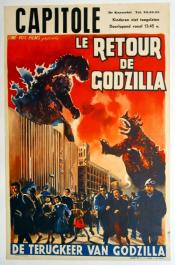 Le Retour de Godzilla
,
Motoyoshi Oda
,
Ishirô Honda
(earlier film clips) (uncredited), 1955
Godzilla battles an irradiated Ankylosaur and destroys Osaka in the process....