Filmography from : Yoshiyuki Morishita
Actor :
Gokudô daisenso
,
Takashi Miike
, 2015
...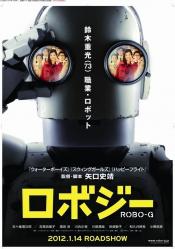 Robo Jî
,
Shinobu Yaguchi
, 2012
Three employees of the Kimura Electrical Company are due to present a new robot to an important robot exhibition in the coming days, but after an accident in which the robot is destroyed, to save their job and the company reputation, they decide to hire an actor to get inside the remains of the robot....
Redline
,
Takeshi Koike
, 2009
An action drama centered on a deadly racing tournament held every five years and the reckless dare-devil driver who wants to win it. ...
Tokyo!
,
Leos Carax
(segment 'Merde'),
Michel Gondry
(segment 'Interior Design'),
Bong Joon Ho
(segment 'Shaking Tokyo'), 2008
...
Tomie: Beginning
,
Ataru Oikawa
, 2005
...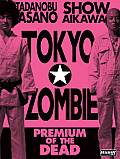 Tôkyô zonbi
,
Sakichi Sato
, 2005
...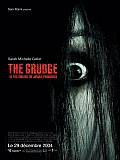 The Grudge
,
Takashi Shimizu
, 2004
...
Za horâ kaiki gekijô: Kaiki! Shinin shôjo
,
Kôji Shiraishi
,
Kazuhiro Yokoyama
(segment 'Opening: Jigoku no komori uta'), 2004
...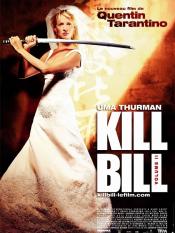 Kill Bill: Vol. 2
,
Quentin Tarantino
, 2004
The murderous Bride is back and she is still continuing her vengeance quest against her ex-boss, Bill, and taking aim at Bill's younger brother Budd and Elle Driver, the only survivors from the squad of assassins who betrayed her four years earlier. It's all leading up to the ultimate confrontation with Bill, the Bride's former master and the man who ordered her execution! ...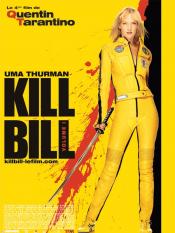 Kill Bill: Vol. 1
,
Quentin Tarantino
, 2003
The lead character, called 'The Bride,' was a member of the Deadly Viper Assassination Squad, led by her lover 'Bill.' Upon realizing she was pregnant with Bill's child, 'The Bride' decided to escape her life as a killer. She fled to Texas, met a young man, who, on the day of their wedding rehearsal was gunned down by an angry and jealous Bill (with the assistance of the Deadly Viper Assassination Squad). Four years later, 'The Bride' wakes from...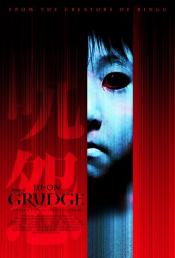 Ju-on
,
Takashi Shimizu
, 2002
...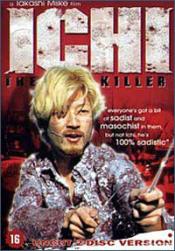 Koroshiya 1
,
Takashi Miike
, 2001
...
Katakuri-ke no kôfuku
,
Takashi Miike
, 2001
The Katakuri family has just opened their guest house in the mountains. Unfortunately their first guest commits suicide and in order to avoid trouble they decide to bury him in the backyard. Things get way more complicated when their second guest, a famous sumo wrestler, dies while having sex with his underage girlfriend and the grave behind the house starts to fill up more and more....

Ringu 0: Bâsudei
,
Norio Tsuruta
, 2000
...
Hana-bi
,
Takeshi Kitano
, 1997
Nishi is a cop whose wife is slowly dying of Leukemia. One of his partners gets shot on the job and is confined to a wheel chair for the rest of his life and becomes suicidal. Nishi, feeling guilt over his partners accident, tries to help him in any way he can. At the same time, Nishi leaves the police force to spend more time with his dying wife. However, in order to do the right things for those he loves, Nishi must do wrong things. Spiraling...