Filmography from : Yoshiyuki Yamaguchi
Actor :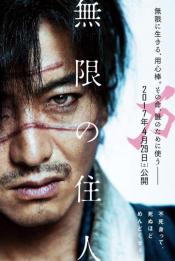 Blade of the Immortal
,
Takashi Miike
, 2017
Manji, a highly skilled samurai, becomes cursed with immortality after a legendary battle. Haunted by the brutal murder of his sister, Manji knows that only fighting evil will regain his soul. He promises to help a young girl named Rin avenge her parents, who were killed by a group of master swordsmen led by ruthless warrior Anotsu. The mission will change Manji in ways he could never imagine - the 100th film by master director Takashi Miike....
Shield of Straw
,
Takashi Miike
, 2013
...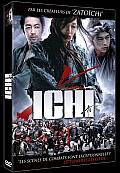 Ichi
,
Fumihiko Sori
, 2008
Ichi is a blind woman who roams about town with her shamisen (a three-stringed Japanese guitar), but she has exceptional sword skills with which she fights off yakuza and other villains. ...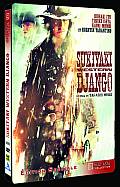 Sukiyaki Western Django
,
Takashi Miike
, 2007
A revolver-wielding stranger crosses paths with two warring clans who are both on the hunt for a hidden treasure in a remote western town. Knowing his services are valuable to either side, he offers himself to the clan who will offer up the largest share of the wealth....
Gozu
,
Takashi Miike
, 2003
Minami, a member of the Azamawari crew, highly respects his Aniki (brother) Ozaki who has saved his life in the past. However, lately Ozaki's eccentricities (like claiming that a Chihuahua hs sees is a 'Yakuza attack dog') have been making everyone wonder about his sanity. Chairman Azamawari is unsympathetic to Ozaki's little outbursts and secretly orders Minami to take Ozaki to a disposal facility in the city of Nagoya. There, the fate of these...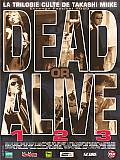 Dead or Alive 2
,
Takashi Miike
, 2000
Two contract killers cross paths in the middle of the same job and realize they are childhood friends. Together they take a break from killing and visit the small island they once called home. After reflecting on their past lives they decided to team up and use their talents in killing for good... much to the upset of the crime syndicates....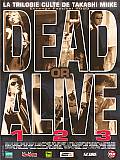 Dead or Alive: Hanzaisha
,
Takashi Miike
, 1999
In Japan, after a massacre of Japanese and Chinese gangsters, the tough and persistent Detective Jojima is in charge of the investigations, while dealing with a personal family problem. His daughter needs to be submitted to a surgery and he needs to raise twenty millions yens urgently. He finds that the Chinese descendant Ryuichi has associated to a Taiwanese drug dealer and is eliminating the competition. In the end, their confrontation becomes...