Filmography from : Yu Aoi
Actor :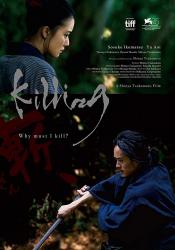 Zan
,
Shin'ya Tsukamoto
, 2018
Set during the tumultuous mid-19th century Edo period of Japan Killing is the story of a masterless samurai or ronin named Ikematsu Sosuke. As the prevalent peace and tranquility are sure to be replaced by war and conflict across the land the swordsman feels restlessness creep upon him....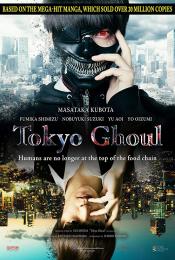 Tôkyô gûru
,
Kentarô Hagiwara
, 2017
A Tokyo college student is attacked by a ghoul, a superpowered human who feeds on human flesh. He survives, but has become part ghoul and becomes a fugitive on the run....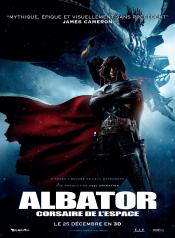 Kyaputen Hârokku
,
Shinji Aramaki
, 2013
Space Pirate Captain Harlock and his fearless crew face off against the space invaders who seek to conquer the planet Earth....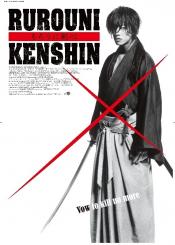 Rurôni Kenshin: Meiji kenkaku roman tan
,
Keishi Ohtomo
, 2012
In 1868, after the end of the Bakumatsu war, the former assassin Kenshin Himura promises to defend those who need without killing and wanders through Japan with a sword with inverted blade during the transition of the samurai age to the New Age. When Kenshin helps the idealistic Kaoru Kamiya from the gangsters of the powerful opium drug lord Kanryuu Takeda that wants her school for his production of opium, Kaoru invites Kenshin to stay in the...

Vampire
,
Shunji Iwai
, 2011
...
Redline
,
Takeshi Koike
, 2009
An action drama centered on a deadly racing tournament held every five years and the reckless dare-devil driver who wants to win it. ...
Tokyo!
,
Joon-ho Bong
(segment 'Shaking Tokyo') (as Joon Ho Bong),
Leos Carax
(segment 'Merde'),
Michel Gondry
(segment 'Interior Design'), 2008
...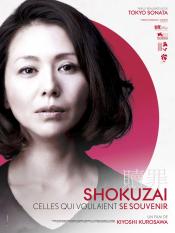 Shokuzai
,
Kiyoshi Kurosawa
(5 episodes, 2012), 2
A young girl, Emili, is killed by a stranger in elementary school. Although her four friends saw the suspect, they say they don't remember it. 15 years have passed and the incident is still unsolved. Emili's mother, Asako (Kyoko Koizumi), makes them do penance for it....