Filmography from : Yu Fujiki
Actor :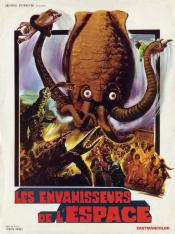 Les envahisseurs de l'espace
,
Ishirô Honda
, 1970
A space probe is infiltrated by alien beings and then crashes on a remote Pacific atoll. A group planning to build a resort hotel land on the island and discover it to be inhabited by giant mutant monsters created by the aliens in an attempt to conquer the world. ...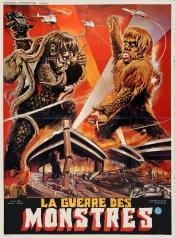 La guerre des monstres
,
Ishirô Honda
, 1966
A freighter is attacked by a giant octopus during a stormy night. The octopus is then attacked buy a hairy green giant. The gargantua then turns his attention to the ship and sinks it killing and eating all the crew except for one. When the surviving crew member tells the police what happened, they call in Doctor Paul Stewart and his assistant Akemi. Several years earlier, Stewart had a younger species of the same creature and it is feared that...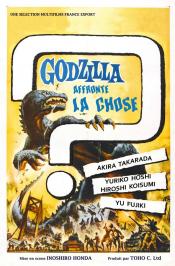 Mothra contre Godzilla
,
Ishirô Honda
, 1964
A greedy developer unwittingly hatches a gigantic baby moth upon Tokyo, while Godzilla strikes once again....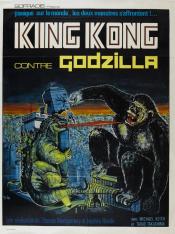 King Kong contre Godzilla
,
Ishirô Honda
(as Inoshiro Honda),
Tom Montgomery
(as Thomas Montgomery), 1963
A pharmaceutical company captures King Kong and brings him to Japan, where he escapes from captivity and battles a recently released Godzilla....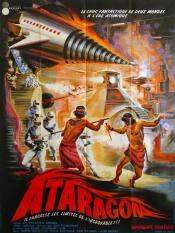 Ataragon
,
Ishirô Honda
,
Shûe Matsubayashi
(earlier film clips) (uncredited), 1963
Several strange occurrences are taking place all over the world including the disappearance of two engineers. Also, former admiral Kosumi is nearly kidnapped along with his secretary, and goddaughter, Makoto Jinguji. The kidnap attempt is thwarted by photographer Susumu Hatanaka and his assistant Yoshito Nishibe. It is later revealed the Mu Empire, which disappeared 12,000 years earlier, are responsible for all the occurrences and are planning...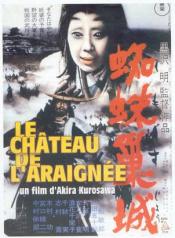 Le trone sanglant
,
Akira Kurosawa
, 1957
A transposition of Shakespeare's 'Macbeth' to medieval Japan. After a great military victory, Lords Washizu and Miki are lost in the dense Cobweb Forest, where they meet a mysterious old woman who predicts great things for Washizu and even greater things for Miki's descendants. Once out of the forest, Washizu and Miki are immediately promoted by the Emperor. Washizu, encouraged by his ambitious wife, plots to make even more of the prophecy come...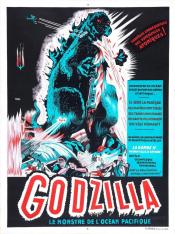 Godzilla
,
Ishirô Honda
, 1954
American nuclear weapons testing results in the creation of a seemingly unstoppable, dinosaur-like beast. ...