Filmography from : Yukiko Kobayashi
Actor :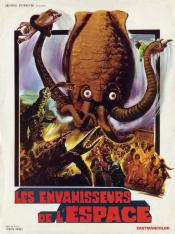 Les envahisseurs de l'espace
,
Ishirô Honda
, 1970
A space probe is infiltrated by alien beings and then crashes on a remote Pacific atoll. A group planning to build a resort hotel land on the island and discover it to be inhabited by giant mutant monsters created by the aliens in an attempt to conquer the world. ...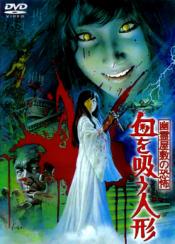 Yûrei yashiki no kyôfu: Chi wo sû ningyô
,
Michio Yamamoto
, 1970
A young man visits an isolated mansion in the country to reunite with Yuko, the love of his life. But her mother tells him that she's recently died in a car crash. As he pays his respects at her grave near the house, he's attacked by a shrouded figure......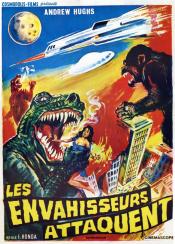 Les envahisseurs attaquent
,
Ishirô Honda
,
Jun Fukuda
(earlier film clips) (uncredited), 1968
Aliens have released all the giant monsters from their imprisonment on Monster Land and are using them to destroy all major cities on the planet. It is up to the daring crew of the super rocket ship X-2 to infiltrate the aliens' headquarters before the Earth monsters and King Ghidrah annihilate the planet. ...