Filmography from : Yunosuke Ito
Actor :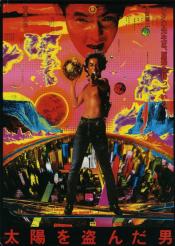 Taiyô wo nusunda otoko
,
Kazuhiko Hasegawa
, 1979
A misfit high-school science teacher decides to build his own atomic bomb. He steals isotopes from a nuclear reactor and manages to create two warheads, but at the same time is present at a botched school-bus hijacking and is publicly coronated as a hero. Nevertheless, he uses the bombs to extort the police, first by demanding that baseball games be shown without commercial interruptions and then by having the Rolling Stones play in Japan...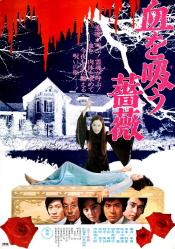 Chi o suu bara
,
Michio Yamamoto
, 1974
Dracula, played by an uncredited caucasian, was shipwrecked in the 1600s in Japan, when Christianity was illegal. He was forced to spit on the cross and wander alone in the desert. Upon finding himself bleeding, he was so thirsty he drank the blood and acquired a taste for it, attacking local teenager Keiko. In present day, Professor Shiraki arrives at a girl's school where he was to be teaching, but now the principal, whose wife died in a car...
Baby Cart: le sabre de la vengeance
,
Kenji Misumi
, 1972
In this first film of the Lone Wolf and Cub series, adapted from the manga by Kazuo Koike, we are told the story of the Lone Wolf and Cub's origin. Ogami Itto, the official Shogunate executioner, has been framed for disloyalty to the Shogunate by the Yagyu clan, against whom he now is waging a one-man war, along with his infant son, Daigoro....