Filmography from : Zak Holland
Actor :
The Girl with All the Gifts
,
Colm McCarthy
, 2016
In a dystopian near future, humanity has been ravaged by a mysterious fungal disease. The afflicted are robbed of all free will and turned into flesh-eating 'hungries'. Humankind's only hope is a small group of hybrid children who crave human flesh but retain the ability to think and feel. The children go to school at an army base in rural Britain, where they're subjected to cruel experiments by Dr. Caroline Caldwell (Glenn Close). School...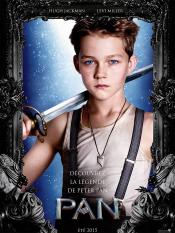 Pan 
,
Joe Wright
, 2015
Peter (Levi Miller) is a mischievous 12-year-old boy with an irrepressible rebellious streak, but in the bleak London orphanage where he has lived his whole life those qualities do not exactly fly. Then one incredible night, Peter is whisked away from the orphanage and spirited off to a fantastical world of pirates, warriors and fairies called Neverland. There, he finds amazing adventures and fights life-or-death battles while trying to...