Filmography from : Zoe Hunter
Actor :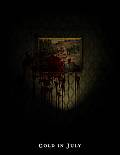 Cold in July: Juillet de sang
,
Jim Mickle
, 2014
...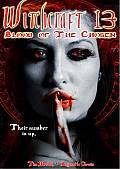 Witchcraft 13: Blood of the Chosen
,
Mel House
, 2008
Will Spanner, the reluctant heir to a dark legacy, is once again thrown into battle against the forces of evil when he encounters a series of brutal murders. The victims are all killed in a ritualistic fashion, with their hearts cut from their chests. All the victims also share something with Will, something that the minions of darkness will stop at nothing to possess. Can he unravel the murderous mystery before it's too late, or will he...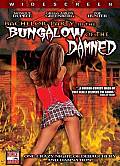 Bachelor Party in the Bungalow of the Damned
,
Brian Thomson
, 2008
Sammy's got access to a genuine bungalow in the Hamptons! He decides to throw the ultimate bachelor party for his best friend, Chuck. The only stipulation is that he must invite the house s caretaker, the prude yet sexually ambiguous Gordon, to the festivities. A trio of gorgeous strippers arrives to give Chuck a taste of the lascivious delights he will soon forego. But just who will taste who and what will happen when Chuck's fiancé arrives at...
Methodic
,
Chris R Notarile
, 2007
...
A Feast of Flesh
,
Mike Watt
, 2007
A young woman accidentally upsets the delicate truce between a group of vampires and a team of mercenaries. ...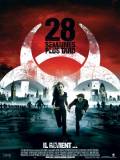 28 semaines plus tard
,
Juan Carlos Fresnadillo
, 2007
In the country nearby London, Don, his wife Alice and a few survivors live hidden in a farmhouse. When infected people break in the house, Dan panics and does not help his wife to escape, running away and leaving Alice trapped inside the room. Twenty eight weeks after the outbreak that annihilated the population of Great Britain, London is considered safe and the British survivors return under the coordination of the American Army, that keeps...