Filmography from : Adam Johnson
Actor :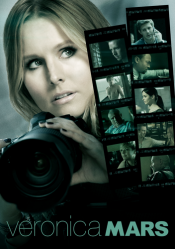 Veronica Mars
,
Rob Thomas
, 2014
Years after walking away from her past as a teenage private eye, Veronica Mars gets pulled back to her hometown - just in time for her high school reunion - in order to help her old flame Logan Echolls, who's embroiled in a murder mystery....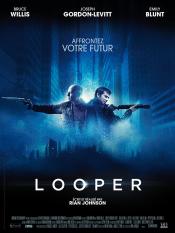 Looper
,
Rian Johnson
, 2012
In 2074, when the mob wants to get rid of someone, the target is sent 30 years into the past, where a hired gun awaits. Someone like Joe, who one day learns the mob wants to 'close the loop' by transporting back Joe's future self. ...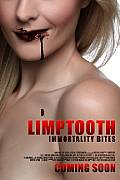 Vampire University
,
Matt Jespersen
,
Maclain Nelson
, 2011
Wayne Gretzky (no relation) is a vampire who can't grow his teeth. His impotence began when he inadvertently killed Mary Lipinsky, the love of his life, 300 years ago. To take his mind off the pain, he teaches college history - who better? Attempting to regain his full power, he enlists help from his friend and colleague, Dr. Levine (Gary Cole). Nothing works until a new semester brings freshman Chris Keller. She's a dead ringer for Mary, and...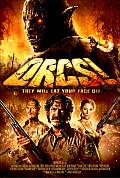 Orcs!
,
Andrew Black
(as James McPherson), 2011
Orcs Orcs Orcs are battle ready, ugly, peeved and pouring out of the mountain to wreak havoc and destruction on outdoor enthusiasts and eventually all of mankind. Our collective fates lie in the hands of our hero trio; a couple of bumbling but well-meaning park rangers and Katie, a hot and feisty, over-the-top environmentalist....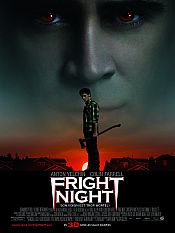 Fright Night
,
Craig Gillespie
, 2011
Senior Charlie Brewster (Anton Yelchin) finally has it all going on: he's running with the popular crowd and dating the most coveted girl in his high school. In fact, he's so cool he's even dissing his best friend. But trouble arrives when Jerry (Colin Farrell) moves in next door. He seems like a great guy at first, but there's something not quite right—but everyone, including Charlie's mom (Toni Collette), doesn't notice. After...
The Maze
,
Stephen Shimek
, 2010
Five friends break into a closed corn maze in the middle of the night and decide to play a harmless game of tag. Little do they know that a psychopathic killer has decided to play along. As they wander aimlessly through the maze the murderer follows closely behind, taunting them and watching their every move. The game turns deadly when the kids decide to separate and weaken their chances of survival. When the mutilated body of the maze owner is...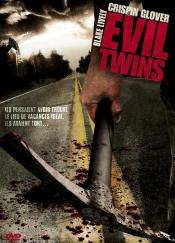 Evil Twins
,
William Dear
(as Bill Dear), 2006
Five college friends choose to spend their vacation debauching at the riverside. They find the perfect place to camp out, but end up crossing paths with twin brothers, Simon and Stanley. The twins then begins to knock off the campers in some extremely creative (and extremely gruesome) ways. Enjoy the splatter. ...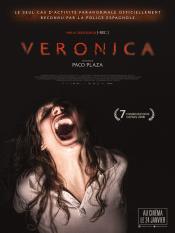 Dexter
,
John Dahl
(16 episodes, 2008-2013),
Marcos Siega
(15 episodes, 2007-2021),
Steve Shill
(13 episodes, 2006-2013),
Keith Gordon
(10 episodes, 2006-2013),
Ernest R Dickerson
(9 episodes, 2008-2013),
Romeo Tirone
(6 episodes, 2009-2013),
Michael Cuesta
(5 episodes, 2006),
Tony Goldwyn
(4 episodes, 2006-2007),
SJ Clarkson
(3 episodes, 2009-2011),
Stefan Schwartz
(3 episodes, 2011-2013),
Robert Lieberman
(2 episodes, 2006),
Nick Gomez
(2 episodes, 2007),
Tim Hunter
(2 episodes, 2008-2009),
Michael Lehmann
(2 episodes, 2011-2012),
Holly Dale
(2 episodes, 2012-2013),
Alik Sakharov
(2 episodes, 2012-2013),
Adam Davidson
(1 episode, 2006),
Jeremy Podeswa
(1 episode, 2007),
Brian Kirk
(1 episode, 2009),
Milan Cheylov
(1 episode, 2010),
Seith Mann
(1 episode, 2011),
Michael C Hall
(1 episode, 2013), 2006
During the day, Dexter Morgan is a jovial employee in the Miami Metropolitan Police Department's crime lab, but his meticulously crafted life masks his true nature. In reality Dexter is a disciplined and murderous psychopath (a self-admitted "monster"), and he slakes his blood lust at night by carefully killing the serial killers he tracks down during the day. Based on the novels (Darkly Dreaming Dexter, Dearly Devoted Dexter and Dexter in the...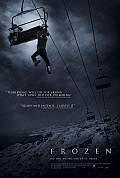 Frozen
,
Adam Green
, 0
Three skiers are stranded on a chairlift and forced to make life-or-death choices that prove more perilous than staying put and freezing to death...