Filmography from : Akiji Kobayashi
Writer :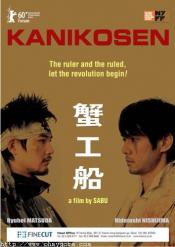 Kanikôsen
,
SABU
, 2009
...
Actor :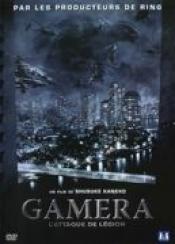 Gamera, l'attaque de la légion
,
Shûsuke Kaneko
, 1996
A strange meteor lands in Japan unleashing hundreds of insect-like "legion" creatures which find their way into Tokyo. When the military fails to control the situation, Gamera shows up to deal with the ever-evolving space adversary....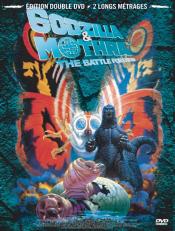 Gojira vs. Mosura
,
Takao Okawara
, 1992
...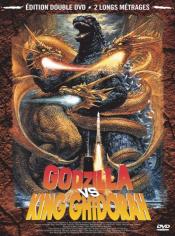 Gojira vs. Kingu Gidorâ
,
Kazuki Ohmori
,
Koji Hashimoto
(earlier film clips) (uncredited),
Katsumune Ishida
(earlier film clips) (uncredited), 1991
Time travellers from the 23rd century return to 1992 to warn Japan that Godzilla will cause a catastrophic nuclear incident in the 21st century and suggest a way to rid the world of him forever. They intend to go back to 1944, to Ragos Island, where a dinosaur was exposed to radiation from the Bikini H-Bomb test and became Godzilla. Upon completion of this task, King Ghidrah appears in 1992 and the visitors' true plan is discovered. They wish to...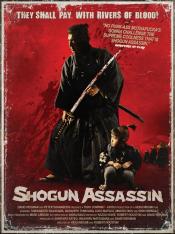 Shogun Assassin
,
Robert Houston
,
Kenji Misumi
, 1980
Long ago there was a great samurai warrior who served his Shogun honorably. The Shogun however grew paranoid as he became more and more senile. The Shogun sought to destroy all those who might stand to oppose his rule, and so he sent his ninja spies to the samurai's home. The ninjas failed to kill the samurai, but did kill his beloved wife. From then on, the samurai swore on his honor to seek out the Shogun and avenge the death of his love. The...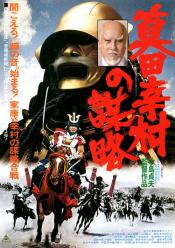 Sanada Yukimura no bouryaku
,
Sadao Nakajima
, 1979
...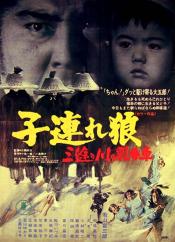 Kozure Ôkami: Sanzu no kawa no ubaguruma
,
Kenji Misumi
, 1972
In the second film of the Lone Wolf and Cub series, Ogami Itto battles a group of female ninja in the employ of the Yagyu clan and must assassinate a traitor who plans to sell his clan's secrets to the Shogunate....