Filmography from : Alan Doshna
Actor :
House Shark
,
Ron Bonk
, 2017
When Frank (Trey Harrison) finds his happy home under attack by a dangerous but largely unknown breed of shark, he's enlists the aid of the world's only "House Shark" Expert, Zachary (Michael Merchant), and a grizzled former real estate agent, Abraham (Wes Reid), to embark on a desperate quest to destroy the beast and claim back his life. It's Jaws in a house!...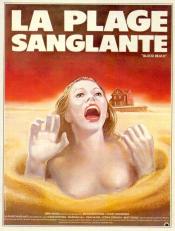 La Plage sanglante
,
Jeffrey Bloom
, 1980
Something or someone is attacking people one by one on the beach. Some of them are mutilated, but most of them are sucked into the sand, disappearing without a trace. What is the creature responsible? Where does it live, and where did it come from? And is there any chance of it reproducing? Meanwhile, David Huffman and Mariana Hill are once-almost-married old friends, reunited over the death of her mother on the beach, and searching for clues in...
La Castagne
,
George Roy Hill
, 1977
...