Filmography from : Alex Tondowski
Actor :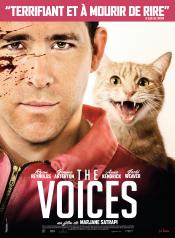 The Voices
,
Marjane Satrapi
, 2014
Jerry (Ryan Reynolds) is that chipper guy clocking the nine-to-five at a bathtub factory, with the offbeat charm of anyone who could use a few friends. With the help of his court-appointed psychiatrist, he pursues his office crush (Gemma Arterton). However, the relationship takes a sudden, murderous turn after she stands him up for a date. Guided by his evil talking cat and benevolent talking dog, Jerry must decide whether to keep striving for...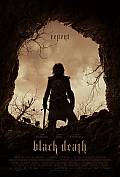 Black Death
,
Christopher Smith
, 2010
Medieval England has fallen under the shadow of the Black Death. In this apocalyptic world, filled with fear and suspicion, a young monk called Osmund (Eddie Redmayne) is charged with leading a fearsome knight, Ulric (Sean Bean) and his group of mercenaries to a remote marsh. Their quest is to hunt down a necromancer - someone who is able to bring the dead back to life. The dangers that they face as they set out are nothing compared to the...