Filmography from : Andrew Bryniarski
Actor :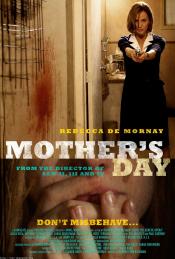 Mother's Day
,
Darren Lynn Bousman
, 2010
After a bank robbery gone wrong, three brothers head for home, hoping their MOTHER (Rebecca De Mornay) can provide them with a getaway. The youngest brother, JOHNNY (Matt O'Leary), has been shot, and their back-stabbing former partner has gotten away with all the cash. But when the brothers get home, they find that all their stuff is gone and Mother is nowhere to be found: She lost the house months ago in a foreclosure. The new owners, BETH...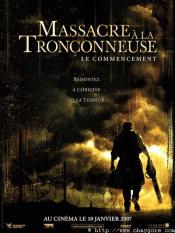 The Texas Chainsaw Massacre: The Beginning
,
Jonathan Liebesman
, 2006
Prequal to the 2003 version of 'Texas Chainsaw Massacre' is set in 1969, the height of the Vietnam War. Two young men are spending a last weekend with their girlfriends before being shipped overseas to the war. At the same time in a small Texas town, the only major business (a meat-packing plant and slaughterhouse) goes out of business forcing the town's inhabitants to move on to greener pastures. One of the men who works in the plant is Thomas...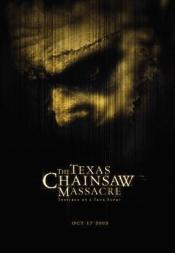 Massacre à la tronçonneuse
,
Marcus Nispel
, 2003
Driving through the backwoods of Texas, five youths pick up a traumatized hitchhiker, who shoots herself in their van. Shaken by the suicide, the group seeks help from the locals, but their situation becomes even more surreal when they knock on the door of a remote homestead. It's quickly apparent the residents are a family of inbred psychopaths, and the unlucky youths suddenly find themselves running for their lives. In hot pursuit is a...
Scooby-Doo
,
Raja Gosnell
, 2002
...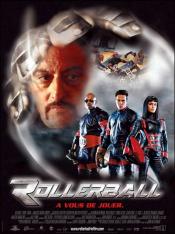 Rollerball
,
John McTiernan
, 2002
Johnathan Cross, a lover of extreme sports, is recruited by Alexi Petrovich to star in his sportive invention, Rollerball. Johnathan accepts and learns the ropes of Rollerball: The players are on Rollerblades, trying to bring a heavy metal ball into a high goal. Also, there are motorcyclists around to bring momentum to the players. Oh yes, and there are no rules in the game. During his skyrocketing career, Johnathan has to experience what Alexi...
Black Mask 2: City of Masks
,
Hark Tsui
(as Tsui Hark), 2002
...
Batman Returns
,
Tim Burton
, 1992
...
Chopper
,
JC Christofilis
(8 episodes, 2011-2012), 1
...