Filmography from : Bryce Romero
Actor :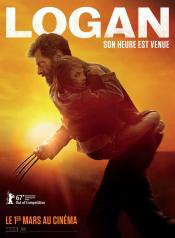 Logan
,
James Mangold
, 2017
In 2029 the mutant population has shrunken significantly and the X-Men have disbanded. Logan, whose power to self-heal is dwindling, has surrendered himself to alcohol and now earns a living as a chauffeur. He takes care of the ailing old Professor X whom he keeps hidden away. One day, a female stranger asks Logan to drive a girl named Laura to the Canadian border. At first he refuses, but the Professor has been waiting for a long time for her...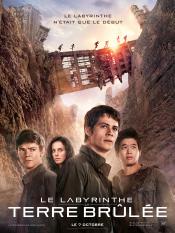 Le Labyrinthe : La Terre brûlée
,
Wes Ball
, 2015
In this next chapter of the epic "Maze Runner" saga, Thomas (Dylan O'Brien) and his fellow Gladers face their greatest challenge yet: searching for clues about the mysterious and powerful organization known as WCKD. Their journey takes them to the Scorch, a desolate landscape filled with unimaginable obstacles. Teaming up with resistance fighters, the Gladers take on WCKD's vastly superior forces and uncover its shocking plans for them all....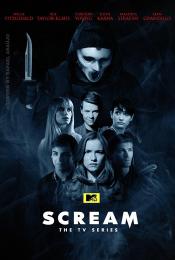 Scream
,
Jamie Travis
(4 episodes, 2015-2016),
Brian Dannelly
(3 episodes, 2015-2016),
Kevin Kölsch
(3 episodes, 2016-2019),
Dennis Widmyer
(3 episodes, 2016-2019),
Rodman Flender
(2 episodes, 2015-2016),
Leigh Janiak
(2 episodes, 2015-2016),
Tim Hunter
(2 episodes, 2015),
Oz Scott
(2 episodes, 2016),
Darren Grant
(2 episodes, 2019),
Tanya Hamilton
(2 episodes, 2019),
Julius Ramsay
(1 episode, 2015),
Ti West
(1 episode, 2015),
EL Katz
(1 episode, 2016),
Gil Kenan
(1 episode, 2016),
Patrick Lussier
(1 episode, 2016),
Scott Speer
(1 episode, 2016),
Daniel Stamm
(1 episode, 2016), 2015
After a cyber-bullying incident results in a brutal murder, the shocking violence stirs up memories of a killing spree from the past that has haunted some, intrigued others and maybe just inspired a new killer. A group of teens - with two old friends struggling to reconnect at its heart - become lovers, enemies, suspects, targets and victims of an assassin who's out for blood. ...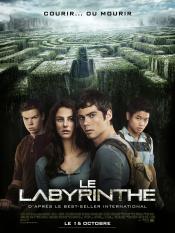 Le Labyrinthe
,
Wes Ball
, 2014
Thomas wakes up in an elevator, remembering nothing but his own name. He emerges into a world of about 60 teen boys who have learned to survive in a completely enclosed environment, subsisting on their own agriculture and supplies. A new boy arrives every 30 days. The original group has been in "The Glade" for two years, trying to find a way to escape through the Maze that surrounds their living space. They have begun to give up hope. Then a...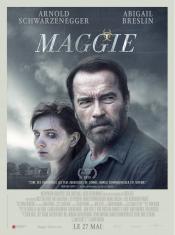 Maggie
,
Henry Hobson
, 0
A teenage girl in the Midwest becomes infected by an outbreak of a disease that slowly turns the infected into cannibalistic zombies. During her transformation, her loving father stays by her side....