Filmography from : Cameron Diaz
Actor :
A Liar's Autobiography: The Untrue Story of Monty Python's Graham Chapman
,
Bill Jones
,
Jeff Simpson
,
Ben Timlett
, 2012
An animated, factually incorrect biography of Graham Arthur Chapman, one of the founding members of the comedy group Monty Python....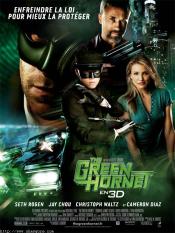 The Green Hornet
,
Michel Gondry
, 2011
By night, debonair newspaper publisher Britt Reid fights crime as a masked superhero known as The Green Hornet. At his side is martial arts expert Kato. ...
Shrek 4 : Il était une fin
,
Mike Mitchell
, 2010
...
Shrek le troisième
,
Chris Miller
,
Raman Hui
(co-director), 2007
...
Shrek 2
,
Andrew Adamson
,
Kelly Asbury
,
Conrad Vernon
, 2004
...
Minority Report
,
Steven Spielberg
, 2002
In Washington, D.C., in the year 2054, murder has been eliminated. The future is seen and the guilty punished before the crime has ever been committed. From a nexus deep within the Justice Department's elite Pre-Crime unit, all the evidence to convict--from imagery alluding to the time, place and other details--is seen by "Pre-Cogs," three psychic beings whose visions of murders have never been wrong. It is the nation's most advanced crime...
Shrek
,
Andrew Adamson
,
Vicky Jenson
, 2001
...
Las Vegas parano
,
Terry Gilliam
, 1998
...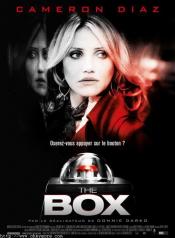 The Box
,
Richard Kelly
, 0
Norma and Arthur Lewis, a suburban couple with a young child, receive a simple wooden box as a gift, which bears fatal and irrevocable consequences. A mysterious stranger, delivers the message that the box promises to bestow upon its owner $1 million with the press of a button. But, pressing this button will simultaneously cause the death of another human being somewhere in the world; someone they don't know. With just 24 hours to have the box...