Filmography from : Charles Lloyd Pack
Actor :
Frankenstein and the Monster from Hell
,
Terence Fisher
, 1974
Last of the Hammer Frankenstein films, this one deals with the Baron hiding out in an insane asylum, so that he may continue his experiments with reanimating the dead, along with inmate Dr. Helder, who has been institutionalized for conducting such experiments. ...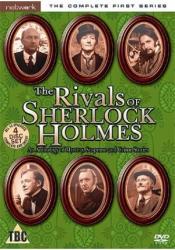 The Rivals of Sherlock Holmes
,
Jonathan Alwyn
(7 episodes, 1971-1973),
Alan Cooke
(3 episodes, 1971),
Jim Goddard
(3 episodes, 1971),
Graham Evans
(2 episodes, 1971-1973),
Derek Bennett
(2 episodes, 1973),
Reginald Collin
(2 episodes, 1973),
Bill Bain
(1 episode, 1971),
Piers Haggard
(1 episode, 1971),
Kim Mills
(1 episode, 1971),
Mike Vardy
(1 episode, 1971),
Peter Duguid
(1 episode, 1973),
Don Leaver
(1 episode, 1973),
Dennis Vance
(1 episode, 1973), 1971
This British TV series, shot almost entirely on videotape, dramatized short mystery fiction by authors who were contemporaries of Sir Arthur Conan Doyle. Many of these authors were virtually unknown to modern audiences, although all of the detectives portrayed had appeared in popular ongoing series of short stories or novels. "Rivals" featured the only dramatizations to date of such period characters as Jacques Futrelle's "The Thinking Machine"...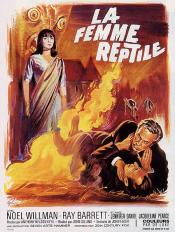 La femme reptile
,
John Gilling
, 1966
When his brother Charles Spalding mysteriously dies, Harry Spalding and his wife Valerie decide to move to the inherited cottage in a small village in the country. They are coldly received by the locals, with the exception of the bartender and owner of a pub Tom Bailey, who welcome them. His weird neighbor Dr. Franklyn, who lives with his beautiful daughter Anna, tries to persuade them to sell the house and leave the place, but the couple...
L'homme qui faisait des miracles
,
Terence Fisher
, 1959
...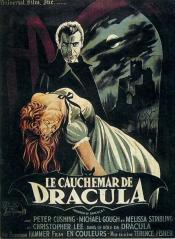 Le Cauchemar de Dracula
,
Terence Fisher
, 1958
Jonathan Harker takes employment with Count Dracula, ostensibly to catalog his vast library. In fact, he is on a mission to kill the Count, a vampire. Before he can do so however, the Count gains the upper hand and Harker soon finds himself as one of the walking dead. Dracula has taken an interest in Harker's fiancée, Lucy Holmwood and it is left to Harker's colleague, Dr. Van Helsing to protect her. He has difficulty convincing Lucy's brother,...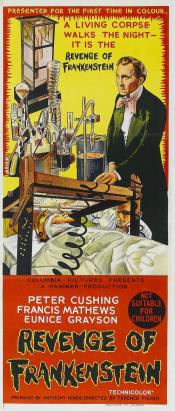 La Revanche de Frankenstein
,
Terence Fisher
, 1958
...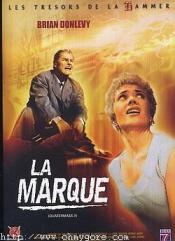 La marque
,
Val Guest
, 1957
Professor Quatermass, still shook up from London's refusal to proceed with his project to colonize the Moon, is intrigued by the mysterious traces that have been showing up on his radar - meteorites crashing down?. Following them to the place where they should be landing he finds a destroyed village, a mysterious factory too close to his designs for the Moon colony for comfort, and some strange, aerodynamic objects containing a mysterious,...