Filmography from : Chris Palermo
Actor :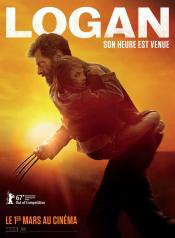 Logan
,
James Mangold
, 2017
In 2029 the mutant population has shrunken significantly and the X-Men have disbanded. Logan, whose power to self-heal is dwindling, has surrendered himself to alcohol and now earns a living as a chauffeur. He takes care of the ailing old Professor X whom he keeps hidden away. One day, a female stranger asks Logan to drive a girl named Laura to the Canadian border. At first he refuses, but the Professor has been waiting for a long time for her...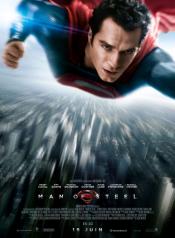 Man of Steel
,
Zack Snyder
, 2013
A young boy learns that he has extraordinary powers and is not of this Earth. As a young man, he journeys to discover where he came from and what he was sent here to do. But the hero in him must emerge if he is to save the world from annihilation and become the symbol of hope for all mankind....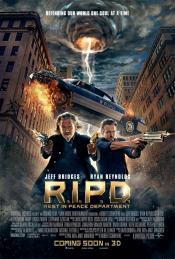 R.I.P.D. Brigade fantôme
,
Robert Schwentke
, 2013
Veteran sheriff Roy Pulsifer (Bridges) has spent his career with the legendary police force known as R.I.P.D. tracking monstrous spirits who are cleverly disguised as ordinary people. His mission? To arrest and bring to justice a special brand of criminals trying to escape final judgment by hiding among the unsuspecting on Earth. Once the wise-cracking Roy is assigned former rising-star detective Nick Walker (Reynolds) as his junior officer,...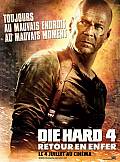 Die Hard 4 : Retour en enfer
,
Len Wiseman
, 2007
...

A.I. Intelligence artificielle
,
Steven Spielberg
, 2001
In the not-so-far future the polar ice caps have melted and the resulting raise of the ocean waters has drowned all the coastal cities of the world. Withdrawn to the interior of the continents, the human race keeps advancing, reaching to the point of creating realistic robots (called mechas) to serve him. One of the mecha-producing companies builds David, an artificial kid which is the first to have real feelings, especially a never-ending love...
L.A. Confidential
,
Curtis Hanson
, 1997
...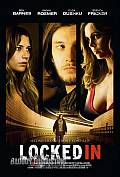 Locked In
,
Suri Krishnamma
, 0
The story moves through the lives of two fragile yet determined people and maps a private geography of love, loss and ultimate redemption. Josh leaves his advertising career at its peak, everyone wants either to be him or to have him. Then he walks away from it all, the money, recognition and the life. A car accident will leave his daughter in a strange coma and when everyone has given up she starts communicating with him, or is he going mad?...