Filmography from : Courtney Halverson
Actor :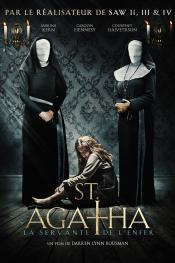 St. Agatha
,
Darren Lynn Bousman
, 2018
In the 1950s in small-town Georgia, a pregnant young woman named Agatha seeks refuge in a convent. What first starts out as the perfect place to have a child turns into a nightmare wherein silence is forced, ghastly secrets are masked, and every bit of willpower Agatha has is tested as she learns the sick and twisted truth of the convent and the odd people that lurk inside its halls....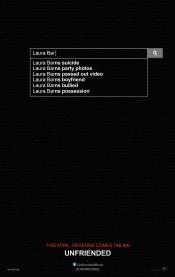 Unfriended
,
Levan Gabriadze
(as Leo Gabriadze), 2014
While video chatting one night, six high school friends receive a Skype message from a classmate who killed herself exactly one year ago. At first they think it's a prank, but when the girl starts revealing the friends' darkest secrets, they realize they are dealing with something out of this world, something that wants them dead. Told entirely from a young girl's computer desktop, CYBERNATURAL redefines 'found footage' for a new generation of...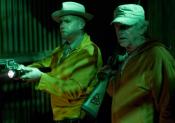 Leprechaun's Revenge
,
Drew Daywalt
, 2012
Sixty-six years ago the town of Irish Channel in Louisiana was the site of a horrible massacre on St. Patrick's Day. Some blame a terrible storm that blew through the town, but those that were there don't speak of the truth. Due to petty superstitions St. Patrick's Day festivities were banned for the last 66 years, but now the new Mayor wants to tempt fate and celebrate. ...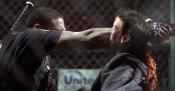 Death Valley
,
Drew Daywalt
(3 episodes, 2011),
Austin Reading
(3 episodes, 2011),
Jordan Vogt-Roberts
(3 episodes, 2011),
Eric Appel
(2 episodes, 2011),
Peter Lauer
(1 episode, 2011), 2011
A year ago, vampires, werewolves and zombies mysteriously descended upon the streets of California's San Fernando Valley. Death Valley is the dark comedy that follows the cops that capture the monsters, and the camera crew that captures the cops. Follow the horrific yet comedic exploits of the newly formed Undead Task Force (UTF), a division of the LAPD created to combat the emergence of monsters in the San Fernando Valley. Death Valley...
Godspeed
,
Robert Saitzyk
, 2009
...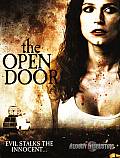 The Open Door
,
Doc Duhame
, 2008
Beautiful, innocent and trusting high school senior, Angelica (Cathrine Georges) is enjoying, but not yet at ease with, her new found position as BFF of popular crowd queen bee, Staci (Sarah Christine Smith). The new relationship is causing tension at home with her parents, as under Stacis influence, Angelica is breaking rules for the first time in her life. She is also falling hard for nice guy football star, Brad (Mike Dunay), while Staci is...