Filmography from : Dan O Bannon
Director :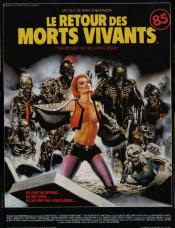 The Return of the Living Dead
,
Dan O'Bannon
, 1985
...
Writer :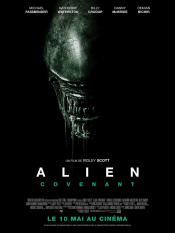 Alien: Covenant
,
Ridley Scott
, 2017
Almost eleven years after the futile and disastrous expedition on the distant moon LV-223, the deep-space colonisation vessel Covenant equipped with more than 2,000 colonists in cryogenic hibernation, sets a course for the remote planet Origae-6 with the intention to build a new world. Instead, a rogue transmission will entice the crew to a nearby habitable small planet which resembles a lot like the Earth, nevertheless, sooner or later, the...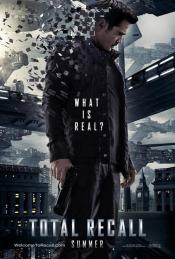 Total Recall
,
Len Wiseman
, 2012
Total Recall is an action thriller between reality and memory, inspired again by the story "We Can Remember It For You Wholesale" of Phiip K. Dick. Welcome to Rekall, the company that can make your dreams come true memories. For Douglas Quaid (Colin Farrell), an employee of the company, although a lover of his beautiful wife (Kate Beckinsale), the journey of the mind seems to be the ideal remedy to its real-life frustrating memories as a...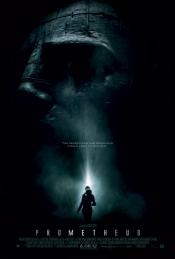 Prometheus
,
Ridley Scott
, 2012
A team of explorers discover a clue to the origins of mankind on Earth, leading them on a journey to the darkest corners of the universe. There, they must fight a terrifying battle to save the future of the human race. ...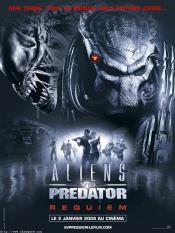 AVPR: Aliens vs Predator - Requiem
,
Colin Strause
(as The Brothers Strause),
Greg Strause
(as The Brothers Strause), 2007
In Gunnison County, a spacecraft crashes in the woods bringing a powerful hybrid Alien hosted inside the pilot Predator. The local Buddy Benson and his son Sam are hunting in the forest and witness the crash, but they are chased and killed by the Alien. Meanwhile another Predator lands on the spot seeking out the Alien and destroying the evidences of their presence on Earth. The dwellers of the town find themselves in the middle of a battlefield...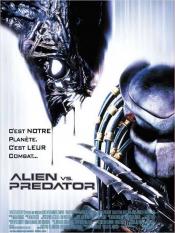 AVP: Alien vs. Predator
,
Paul WS Anderson
, 2004
During an archaeological expedition on Bouvetøya Island in Antarctica, a team of archaeologists and other scientists find themselves caught up in a battle between the two legends. Soon, the team realize that only one species can win....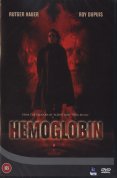 Bleeders
,
Peter Svatek
, 1997
...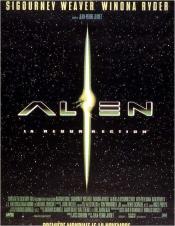 Alien: Resurrection
,
Jean-Pierre Jeunet
, 1997
...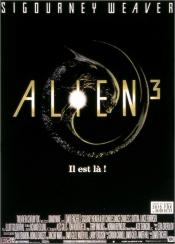 Alien³
,
David Fincher
, 1992
...
Total Recall
,
Paul Verhoeven
, 1990
When a man goes for virtual vacation memories of the planet Mars, an unexpected and harrowing series of events forces him to go to the planet for real, or does he? ...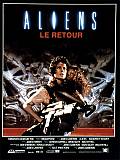 Aliens
,
James Cameron
, 1986
...
Invaders from Mars
,
Tobe Hooper
, 1986
...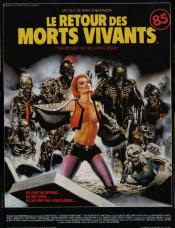 The Return of the Living Dead
,
Dan O'Bannon
, 1985
...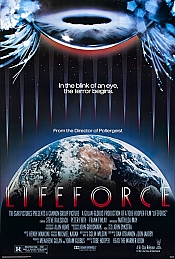 Lifeforce
,
Tobe Hooper
, 1985
A space shuttle mission investigating Halley's Comet brings back a malevolent race of space vampires who transform most of London's population into zombies. The only survivor of the expedition and British authorities attempt to capture a mysterious but beautiful alien woman who appears responsible....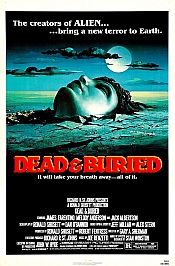 Dead & Buried
,
Gary Sherman
(as Gary A Sherman), 1981
Potters Bluff, Rhode Island. may seem to be a sleepy little town. At least for the casual visitor and the local sheriff, Daniel Gillis. However, all of a sudden, there are a lot of strange murders where strangers or people passing through are killed by mobs of townspeople. Only Sheriff Gillis has no clue to what's going on. Fortunately, the town has an excellent undertaker, William G. Dobbs, who is happy to take care of this sudden death-wave...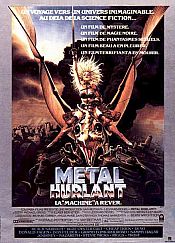 Heavy Metal
,
Gerald Potterton
,
John Bruno
(segment 'Soft Landing'),
John Halas
(segment 'So BeautifulSo Dangerous'),
Julian Harris
(segment 'Captain Sternn'),
Jimmy T Murakami
(segment 'Soft Landing'),
Barrie Nelson
(segment 'B-17'),
Paul Sabella
(segment 'Captain Sternn'),
Jack Stokes
(segment 'Den'),
Pino Van Lamsweerde
(segment 'Harry Canyon'),
Harold Whitaker
(segment 'Grimaldi'), 1981
A glowing orb terrorizes a young girl with a collection of stories of dark fantasy, eroticism and horror. ...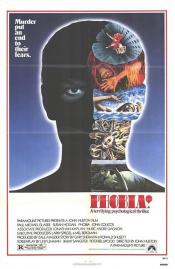 Phobia
,
John Huston
, 1980
A psychiatrist involved in a radical new therapy comes under suspicion when his patients are murdered, each according to their individual phobias....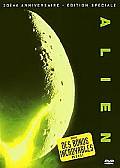 Alien
,
Ridley Scott
, 1979
In the near future, during its return to the earth, a commercial spaceship Nostromo intercepts a distress SOS from a distant planet. The seven-member crew are woken up from the hypersleep and the spaceship subsequently descends on the planet. While exploring the planet, a three-member team of the crew discovers a derelict spaceship and a huge chamber inside it containing thousands of eggs. When a curious team member goes too near the egg the...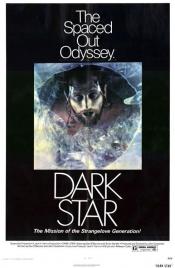 Dark Star
,
John Carpenter
, 1974
...
Actor :
Jodorowsky's Dune
,
Frank Pavich
, 2013
...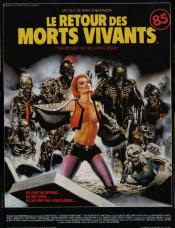 The Return of the Living Dead
,
Dan O'Bannon
, 1985
...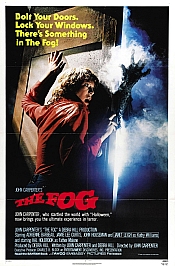 The Fog
,
John Carpenter
, 1980
A Northern California fishing town, built 100 years ago over an old leper colony, is the target for revenge by a killer fog containing zombie-like ghosts seeking revenge for their deaths....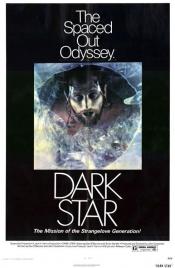 Dark Star
,
John Carpenter
, 1974
...