Filmography from : Diana Kent
Actor :
A Liar's Autobiography: The Untrue Story of Monty Python's Graham Chapman
,
Bill Jones
,
Jeff Simpson
,
Ben Timlett
, 2012
An animated, factually incorrect biography of Graham Arthur Chapman, one of the founding members of the comedy group Monty Python....
Créatures célestes
,
Peter Jackson
, 1994
...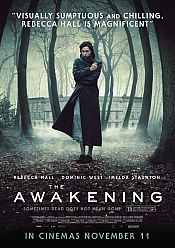 La maison des ombres
,
Nick Murphy
, 0
Haunted by the death of her fiancé, Florence Cathcart is on a mission to expose all séances as exploitative shams. However, when she is called to a boys' boarding school to investigate a case of the uncanny, she is gradually forced to confront her skepticism in the most terrifying way, shaking her scientific convictions and her sense of self to the very core. Haunting and moving in equal measure, The Awakening is a sophisticated...