Filmography from : Eve Hands
Actor :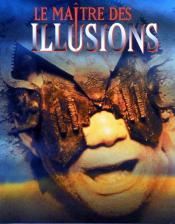 Le maître des illusions
,
Clive Barker
, 1995
During a routine case in L.A., NY private investigator Harry D'Amour stumbles over members of a fanatic cult, who are waiting for the resurrection of their leader Nix. 13 years ago Nix was calmed down by his best trainee Swann. In the meantime Swann is advanced to a populary illusionist like David Copperfield and is married to the charming Dorothea. She hires D'Amour to protect Swann against the evil cult members. Short time later Swann is...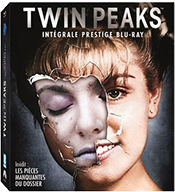 Twin Peaks
,
David Lynch
(6 episodes, 1989-1991),
Lesli Linka Glatter
(4 episodes, 1990-1991),
Caleb Deschanel
(3 episodes, 1990-1991),
Duwayne Dunham
(3 episodes, 1990-1991),
Tim Hunter
(3 episodes, 1990-1991),
Todd Holland
(2 episodes, 1990-1991),
Tina Rathborne
(2 episodes, 1990),
Graeme Clifford
(1 episode, 1990),
Mark Frost
(1 episode, 1990),
Uli Edel
(1 episode, 1991),
James Foley
(1 episode, 1991),
Stephen Gyllenhaal
(1 episode, 1991),
Diane Keaton
(1 episode, 1991),
Jonathan Sanger
(1 episode, 1991), 1990
The body of a young girl (Laura Palmer) is washed up on a beach near the small Washington state town of Twin Peaks. FBI Special Agent Dale Cooper is called in to investigate her strange demise only to uncover a web of mystery that ultimately leads him deep into the heart of the surrounding woodland and his very own soul. ...
Full Metal Jacket
,
Stanley Kubrick
, 1987
A two-segment story that follows young men from the start of recruit training in the Marine Corps to the lethal cauldron known as Vietnam. The first segment follows Joker, Pyle and others as they progress through the hell of USMC boot-camp at the hands of the colorful, foul-mouthed Gunnery Sergeant Hartman. The second begins in Vietnam, near Hue, at the time of the Tet Offensive. Joker, along with Animal Mother, Rafterman and others, face...