Filmography from : Gerard Butler
Actor :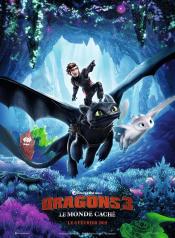 Dragons 3: Le monde caché
,
Dean DeBlois
, 2019
You guide Dirk the Daring as he pursues an evil wizard through time to save his wife....
Geostorm
,
Dean Devlin
, 2017
When catastrophic climate change endangers Earth's very survival, world governments unite and create the Dutch Boy Program: a world wide net of satellites, surrounding the planet, that are armed with geoengineering technologies designed to stave off the natural disasters. After successfully protecting the planet for two years, something is starting to go wrong. Two estranged brothers are tasked with solving the program's malfunction before a...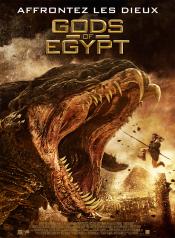 Gods of Egypt
,
Alex Proyas
, 2016
Set, the merciless god of darkness, has taken over the throne of Egypt and plunged the once peaceful and prosperous empire into chaos and conflict. Few dare to rebel against him. A young thief, whose love was taken captive by the god, seeks to dethrone and defeat Set with the aid of the powerful god Horus....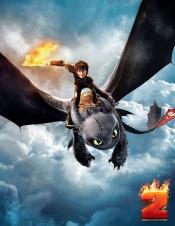 Dragons 2
,
Dean DeBlois
, 2014
It's been five years since Hiccup and Toothless successfully united dragons and vikings on the island of Berk. While Astrid, Snoutlout and the rest of the gang are challenging each other to dragon races (the island's new favorite contact sport), the now inseparable pair journey through the skies, charting unmapped territories and exploring new worlds. When one of their adventures leads to the discovery of a secret ice cave that is home to...
Tales of the Black Freighter
,
Daniel DelPurgatorio
,
Mike Smith
, 2009
A mariner survives an attack from the dreaded pirates of the Black Freighter, but his struggle to return home to warn it has a horrific cost....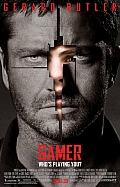 Ultimate Game
,
Mark Neveldine
(as Neveldine),
Brian Taylor
(as Taylor), 2009
Gamer is a near-future action/thriller starring Gerard Butler (Kable) as the champion of "Slayers". Mind-control technology has taken society by storm, and "Slayers" allows humans control other humans in a mass-scale, multi-player online game. With his every move tracked by millions, Kable's ultimate challenge becomes regaining his identity and launching an attack on the system that has imprisoned him....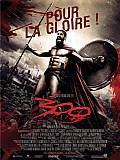 300
,
Zack Snyder
, 2006
King Leonidas and a force of 300 men fight the Persians at Thermopylae in 480 B.C. ...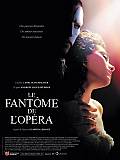 The Phantom of the Opera
,
Joel Schumacher
, 2004
An architect and designer, a composer and magician. He's a genius who must hide his facial disfigurement behind a mask and in the catacombs beneath Paris's Opera Populaire, known only as the Phantom of the Opera or Opera Ghost. His one companion is his young singing protégé, a soprano named Christine Daae who is drawn to and mystified but at the same time terrified of her Angel of Music whose rapturous voice sings songs in her head while she...
Lara Croft Tomb Raider: Le berceau de la vie
,
Jan de Bont
, 2003
...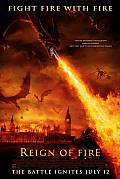 Le règne du feu
,
Rob Bowman
, 2002
It is twenty years in the future, and the planet has been devastated by vicious fire-breathing dragons. The last vestiges of humanity now struggle for survival in at remote ouposts. In a ruined castle in the English countryside, Quinn is desperately trying to hold together a band of frightened, restless survivors. As a boy, Quinn watched his mother die protecting him from one of the beasts, and is still haunted by the memory. One day, a group of...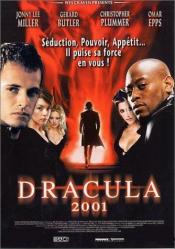 Dracula 2001
,
Patrick Lussier
, 2000
A group of thieves break into a chamber expecting to find paintings, but instead they release the count himself, who travels to New Orleans to find his nemesis' daughter, Mary Van Helsing....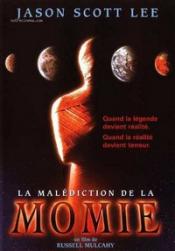 Talos
,
Russell Mulcahy
, 1998
Centuries ago, under the sands of ancient Egypt, a prince was buried and his tomb eternally curses so that no man would ever again suffer from his evil ways. But hundreds of years later on a greedy search for treasure, a group of archaeologists break the curses seal of the tomb. Every man vanishes without a trace, leaving behind only a log book - and a deadly warning of the legend of the bloodthursty TALOS. Fifty years later the log book ends up...