Filmography from : Gerry Judge
Actor :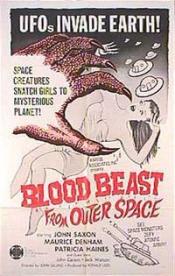 The Night Caller
,
John Gilling
, 1965
The inhabitants of Ganymede need to find mates from another world or they will become extinct. They soon discover a suitable breeding stock amongst the females of planet Earth....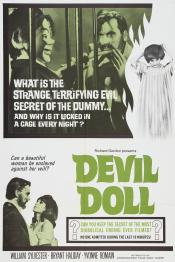 La Poupée diabolique
,
Lindsay Shonteff
, 1964
Vorelli is a ventriloquist & hypnotist, with an amazing dummy, Hugo. Vorelli meets and pursues a beautiful heiress (Marianne); he mesmerizes her, and induces a baffling coma. His buxom mistress (Magda) fears he'll dump her for the younger woman, and threatens to expose him. Vorelli tricks Hugo into killing Magda while he's safely elsewhere. Marianne's boyfriend Mark investigates. He discovers another killing in Vorelli's past, of a man called...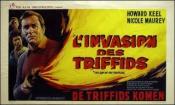 The Day of the Triffids
,
Steve Sekely
,
Freddie Francis
(uncredited), 1963
A shower of meteorites produces a glow that blinds anyone that looks at it. As it was such a beautiful sight, most people were watching, and as a consequence, 99% of the population go blind. In the original novel, this chaos results in the escape of some Triffids: experimental plants that are capable of moving themselves around and attacking people. In the film version, however, the Triffids are not experimental plants. Instead they are space...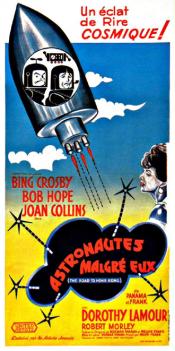 The Road to Hong Kong
,
Norman Panama
, 1962
Bob Hope and Bing Crosby return as Con-men Chester Babcock and Harry Turner, in the last of their road movies. When Chester accidentally memorizes and destroys the only copy of a secret Russian formula for a new and improved rocket fuel, they are thrust into international intrigue, trying to stay alive, and keep the formula out of enemy hands....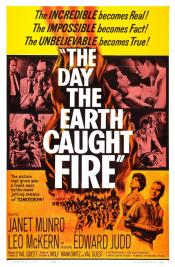 Le Jour où la Terre prit feu
,
Val Guest
, 1961
Hysterical panic has engulfed the world after the United States and the Soviet Union simultaneously detonate nuclear devices and have caused the orbit of the Earth to alter, sending it hurtling towards the sun....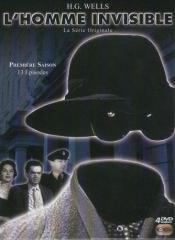 The Invisible Man
,
CM Pennington-Richards
(11 episodes, 1958-1959),
Peter Maxwell
(9 episodes, 1959),
Quentin Lawrence
(6 episodes, 1959),
Ralph Smart
(2 episodes, 1958-1959), 1960
British scientist Peter Brady, while working on an invisibility formula, suffers a tragic accident which turns himself invisible. Unfortunately, there is no antidote, so, while working on a method to regain his visibility, he undertakes missions for his government stopping bad guys....