Filmography from : Gordon Hessler
Director :
The Golden Voyage of Sinbad
,
Gordon Hessler
, 1973
Sinbad and his crew intercept a homunculus carrying a golden tablet. Koura, the creator of the homunculus and practitioner of evil magic, wants the tablet back and pursues Sinbad. Meanwhile Sinbad meets the Vizier who has another part of the interlocking golden map, and they mount a quest across the seas to solve the riddle of the map, accompanied by a slave girl with a mysterious tattoo of an eye on her palm. They encounter strange beasts,...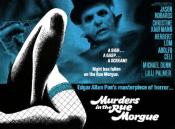 Murders in the Rue Morgue
,
Gordon Hessler
, 1971
LOVE and MURDER are the two consuming passions of the Rue Morgue!...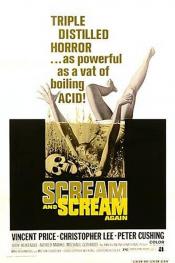 Scream and Scream Again
,
Gordon Hessler
, 1970
A serial killer, who drains his victims for blood is on the loose in London, the Police follow him to a house owned by an eccentric scientist....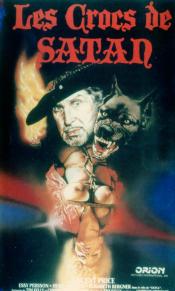 Cry of the Banshee
,
Gordon Hessler
, 1970
In seventeenth century England Lord Whitman wages unending war on what he sees as the ever-present scourge of witchcraft, and many local villagers have suffered at his hands. But one victim uses her occult powers to curse his family, enlisting unknowing help from one of the household....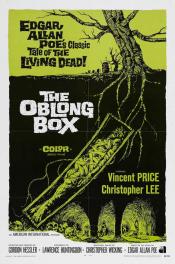 The Oblong Box
,
Gordon Hessler
, 1969
Aristocrat Julian Markham keeps his disfigured brother, Sir Edward, locked in a tower of his house. Occasionaly Sir Edward escapes and causes havoc around the town....