Filmography from : Hank Lowrey
Actor :
Dead of Night
,
Bob Clark
, 1974
A young Soldier is killed in the line of duty in Vietnam. That same night, the soldier returns home, brought back by his Mother's wishes that he "Don't Die"! Upon his Return, Andy sits in his room, refusing to see his friends or family, venturing out only at night. The Vampiric horror is secondary to the terror that comes from the disintegration of a typical American family....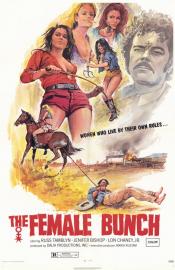 Les Amazones du désir
,
Al Adamson
, 1971
After a string of bad times with men, Sandy tries to kill herself. Co-waitress Libby saves her and takes her to meet some female friends of hers who live on a ranch in the desert. Grace, the leader of the gang, puts Sandy through her initiation and they get on with the real job of running drugs across the Mexican border, hassling poor farmers, taking any man they please, and generally raising a little hell. Soon Sandy becomes unsure if this is...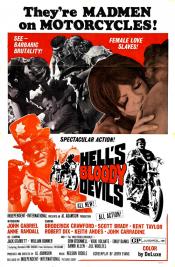 Hell's Bloody Devils
,
Al Adamson
, 1970
A group of sadistic outlaw bikers rumble into Las Vegas for kicks and to raise hell and chaos. But they soon get more then they bargained for when they run up against a neo-Nazi group, as well as casino Mafia wise-guys, and a wannabe vampire....