Filmography from : Hirotaro Honda
Actor :
009-1: The End of the Beginning
,
Koichi Sakamoto
(as Kôichi Sakamoto), 2013
Marking the 75th anniversary of his birth, Shotaro Ishinomori's classic spy heroine manga "009-1" has been adapted into a live-action motion picture for the first time ever. ...
Shield of Straw
,
Takashi Miike
, 2013
...
Devilman
,
Hiroyuki Nasu
, 2004
The weak teenager Akira Fudô has been protected by his best friend Ryô Asuka since they were children. When Akira's parents die in an accident, the family Makimura brings him to live with them, and Akira falls in love for the gorgeous Miki Makimura. When the father of Ryô accidentally opens a gate to hell in Antarctica, demons are released, merging with humans to survive. Akira hosts Aman and becomes Devilman but keeping his humanity while...
Kurosufaia
,
Shûsuke Kaneko
, 2000
Junko was born with a type of ESP called pyrokinesis which she can use to incinerate anyone and anything at will. Junko is secretly in love with Kazuki, a young man who works with her. His sister is killed and a boy named Masaki suspected but the police don't arrest him. Junko tells Kazuki about her powers and takes revenge....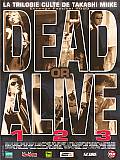 Dead or Alive: Hanzaisha
,
Takashi Miike
, 1999
In Japan, after a massacre of Japanese and Chinese gangsters, the tough and persistent Detective Jojima is in charge of the investigations, while dealing with a personal family problem. His daughter needs to be submitted to a surgery and he needs to raise twenty millions yens urgently. He finds that the Chinese descendant Ryuichi has associated to a Taiwanese drug dealer and is eliminating the competition. In the end, their confrontation becomes...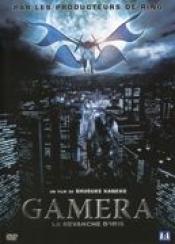 Gamera 3: Jashin kakusei
,
Shûsuke Kaneko
, 1999
This final installment of the recent Gamera trilogy begins with schoolgirl Ayana discovering a large egg in a cave that, according to legend, houses demons. The egg hatches into a small monster, which Ayana decides to raise and quickly develops as psychic bond with. As Ayana's monster, named Iris, grows to adulthood, the flying turtle Gamera begins to take an interest in this new potential threat. Who will be the victor in the final battle, and...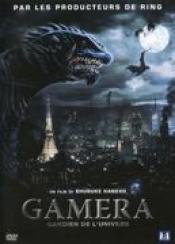 Gamera daikaijû kuchu kessen
,
Shûsuke Kaneko
, 1995
The giant flying turtle is back for this 1995 Japanese feature where once again Gamera's intentions are misinterpreted by the military. All Gamera wants to do is take on his old enemy, Gyaos, the giant prehistoric bird who has nested atop Tokyo Tower....
Kamitsukitai/Dorakiyura yori ai-0
,
Shûsuke Kaneko
, 1991
...