Filmography from : James Henderson
Actor :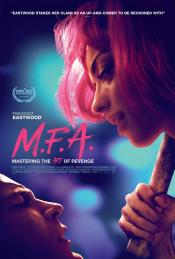 M.F.A.
,
Natalia Leite
, 2017
An art student taps into a rich source of creative inspiration after the accidental slaughter of her rapist. An unlikely vigilante emerges, set out to avenge college girls whose attackers walked free- all the while fueling a vivid thesis exhibition....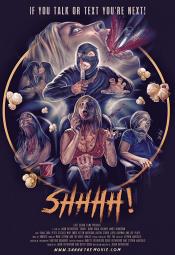 Shhhh
,
Jason Rutherford
, 2014
While Harris and his Mother enjoy bonding at the movies, it seems the jerks in the theaters are making it harder for them to enjoy the show. Soon someone starts murdering those disrupting the film, and now Harris finds himself not only confronting his past, but questioning his own sanity as well. ...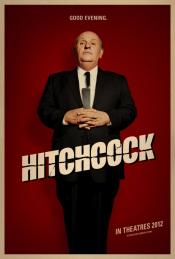 Hitchcock
,
Sacha Gervasi
, 2012
HITCHCOCK is a love story about one of the most influential filmmakers of the last century, Alfred Hitchcock and his wife and partner Alma Reville. The film takes place during the making of Hitchcock's seminal movie Psycho....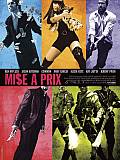 Smokin' Aces
,
Joe Carnahan
, 2006
...
Minority Report
,
Steven Spielberg
, 2002
In Washington, D.C., in the year 2054, murder has been eliminated. The future is seen and the guilty punished before the crime has ever been committed. From a nexus deep within the Justice Department's elite Pre-Crime unit, all the evidence to convict--from imagery alluding to the time, place and other details--is seen by "Pre-Cogs," three psychic beings whose visions of murders have never been wrong. It is the nation's most advanced crime...
Westworld
,
Richard J Lewis
(4 episodes, 2016-2020),
Jonathan Nolan
(3 episodes, 2016-2020),
Frederick EO Toye
(3 episodes, 2016-2018),
Vincenzo Natali
(2 episodes, 2016-2018),
Stephen Williams
(2 episodes, 2016-2018),
Jennifer Getzinger
(2 episodes, 2020),
Jonny Campbell
(1 episode, 2016),
Michelle MacLaren
(1 episode, 2016),
Neil Marshall
(1 episode, 2016),
Uta Briesewitz
(1 episode, 2018),
Lisa Joy
(1 episode, 2018),
Nicole Kassell
(1 episode, 2018),
Tarik Saleh
(1 episode, 2018),
Craig Zobel
(1 episode, 2018),
Paul Cameron
(1 episode, 2020),
Anna Foerster
(1 episode, 2020),
Amanda Marsalis
(1 episode, 2020),
Helen Shaver
(1 episode, 2020), 6
Westworld isn't your typical amusement park. Intended for rich vacationers, the futuristic park allows its visitors to live out their most primal fantasies with the robotic "hosts." However, the robotic hosts have evolved an artificial consciousness that is similar to, yet diverges from, human consciousness. No matter how illicit the fantasy may be, there are no consequences for the park's guests, allowing for any wish to be indulged; but there...