Filmography from : James Landry Hebert
Actor :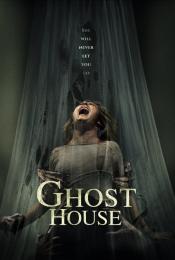 Ghost House
,
Rich Ragsdale
(attached), 2017
On the arrival in Thailand, the Americans Jim and his girlfriend Julie hire the polite chauffeur Gogo and his van at the airport. They sightsee Bangkok and learn the legend of the ghost houses, miniature houses where spirits peacefully live and do not haunt the living. Then Jim proposes Julie to marry him with an engagement ring. They meet the British Robert and Billy in the hotel lobby and are invited to celebrate their engagement with them....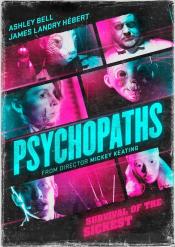 Psychopaths
,
Mickey Keating
, 2017
Several psychopaths wreak havoc over the course of a violent night....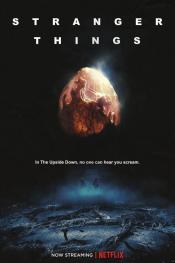 Stranger Things
,
Matt Duffer
(16 episodes, 2016-2022),
Ross Duffer
(16 episodes, 2016-2022),
Shawn Levy
(8 episodes, 2016-2022),
Andrew Stanton
(2 episodes, 2017),
Uta Briesewitz
(2 episodes, 2019),
Rebecca Thomas
(1 episode, 2017), 2016
In a small town where everyone knows everyone, a peculiar incident starts a chain of events that leads to the disappearance of a child - which begins to tear at the fabric of an otherwise peaceful community. Dark government agencies and seemingly malevolent supernatural forces converge on the town while a few locals begin to understand that there's more going on than meets the eye. ...
Westworld
,
Richard J Lewis
(4 episodes, 2016-2020),
Jonathan Nolan
(3 episodes, 2016-2020),
Frederick EO Toye
(3 episodes, 2016-2018),
Vincenzo Natali
(2 episodes, 2016-2018),
Stephen Williams
(2 episodes, 2016-2018),
Jennifer Getzinger
(2 episodes, 2020),
Jonny Campbell
(1 episode, 2016),
Michelle MacLaren
(1 episode, 2016),
Neil Marshall
(1 episode, 2016),
Uta Briesewitz
(1 episode, 2018),
Lisa Joy
(1 episode, 2018),
Nicole Kassell
(1 episode, 2018),
Tarik Saleh
(1 episode, 2018),
Craig Zobel
(1 episode, 2018),
Paul Cameron
(1 episode, 2020),
Anna Foerster
(1 episode, 2020),
Amanda Marsalis
(1 episode, 2020),
Helen Shaver
(1 episode, 2020), 2016
Westworld isn't your typical amusement park. Intended for rich vacationers, the futuristic park allows its visitors to live out their most primal fantasies with the robotic "hosts." However, the robotic hosts have evolved an artificial consciousness that is similar to, yet diverges from, human consciousness. No matter how illicit the fantasy may be, there are no consequences for the park's guests, allowing for any wish to be indulged; but there...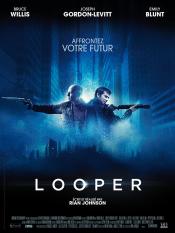 Looper
,
Rian Johnson
, 2012
In 2074, when the mob wants to get rid of someone, the target is sent 30 years into the past, where a hired gun awaits. Someone like Joe, who one day learns the mob wants to 'close the loop' by transporting back Joe's future self. ...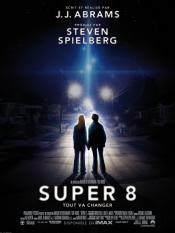 Super 8
,
JJ Abrams
, 2011
In the summer of 1979, a group of friends in a small Ohio town witness a catastrophic train crash while making a super 8 movie and soon suspect that it was not an accident. Shortly after, unusual disappearances and inexplicable events begin to take place in town, and the local Deputy tries to uncover the truth – something more terrifying than any of them could have imagined....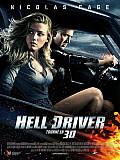 Hell Driver
,
Patrick Lussier
, 2011
In the newest 3D action-adventure from the director of MY BLOODY VALENTINE, DRIVE ANGRY stars Nicolas Cage as Milton, a hardened felon who has broken out of hell for one last chance at redemption. Intent on stopping a vicious cult who murdered his daughter, he has three days to stop them before they sacrifice her baby beneath a full moon. He's joined by Piper (Amber Heard) – a young, sexy waitress who liberates her ex-boyfriend's cherry-red...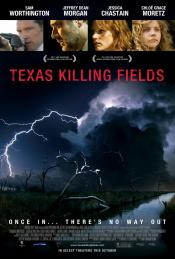 Killing Fields
,
Ami Canaan Mann
, 2011
In the Texas bayous, a local homicide detective teams up with a cop from New York City to investigate a series of unsolved murders. ...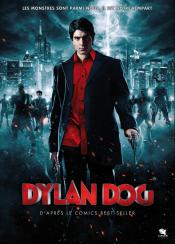 Dylan Dog
,
Kevin Munroe
, 2010
The adventures of supernatural private eye, Dylan Dog, who seeks out the monsters of the Louisiana bayou in his signature red shirt, black jacket, and blue jeans....