Filmography from : Janina Faye
Actor :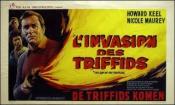 The Day of the Triffids
,
Steve Sekely
,
Freddie Francis
(uncredited), 1963
A shower of meteorites produces a glow that blinds anyone that looks at it. As it was such a beautiful sight, most people were watching, and as a consequence, 99% of the population go blind. In the original novel, this chaos results in the escape of some Triffids: experimental plants that are capable of moving themselves around and attacking people. In the film version, however, the Triffids are not experimental plants. Instead they are space...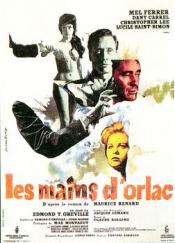 The Hands of Orlac
,
Edmond T Gréville
, 1960
Rich and famous concert pianist Stephen Orlac flies to France to marry beautiful Louise Cochrane. In heavy fog, the small aircraft crashes. Next day newspapers run two headlines next to each other: the ruin of his hands, as well as the execution of the strangler Louis Vasseur. During recovery of his surgery, in Orlac's mind his hands aren't his own any longer, they are Vasseur's. A magician and conman, Nero, with his sexy Vietnamese assistant,...
The Two Faces of Dr. Jekyll
,
Terence Fisher
, 1960
Dr. Henry Jekyll experiments with scientific means of revealing the hidden, dark side of man and releases a murderer from within himself....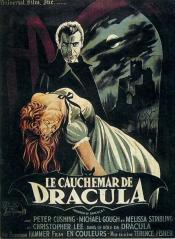 Dracula
,
Terence Fisher
, 1958
Jonathan Harker takes employment with Count Dracula, ostensibly to catalog his vast library. In fact, he is on a mission to kill the Count, a vampire. Before he can do so however, the Count gains the upper hand and Harker soon finds himself as one of the walking dead. Dracula has taken an interest in Harker's fiancée, Lucy Holmwood and it is left to Harker's colleague, Dr. Van Helsing to protect her. He has difficulty convincing Lucy's brother,...