Filmography from : Jennifer Tilly
Actor :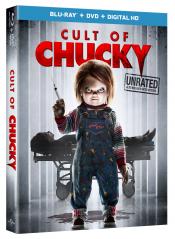 Cult of Chucky
,
Don Mancini
, 2017
Confined to an asylum for the criminally insane for the past four years, Nica Pierce (Fiona Dourif) is erroneously convinced that she, not Chucky, murdered her entire family. But when her psychiatrist introduces a new therapeutic "tool" to facilitate his patients' group sessions — an all-too-familiar "Good Guy" doll with an innocently smiling face — a string of grisly deaths begins to plague the asylum, and Nica starts to wonder if...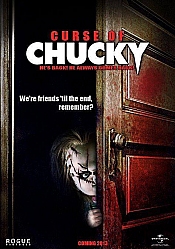 Curse of Chucky
,
Don Mancini
, 2013
Nica (Fiona Dourif) is grieving over the gruesome suicide of her mother when her domineering older sister Barb (Danielle Bisutti) arrives with her young family in tow to help settle their mother's affairs. As the sisters butt heads over Nica's plans for the future, Barb's young daughter comforts herself with a grinning, red-haired talking doll named Chucky (voiced again by Brad Dourif) that recently arrived mysteriously in...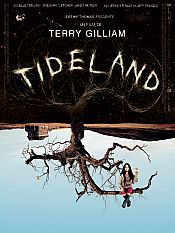 Tideland
,
Terry Gilliam
, 2005
A lonely girl gets trapped in an eerie fantasy world after her irresponsible parents die. ...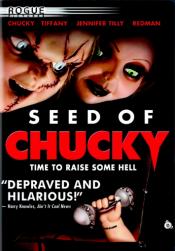 Seed of Chucky
,
Don Mancini
, 2004
Chucky and Tiffany are resurrected by their innocent son, Glen, and hit Hollywood, where a movie depicting the killer dolls' murder spree is underway....
Jericho Mansions
,
Alberto Sciamma
, 2003
...
Monsters, Inc.
,
Pete Docter
,
David Silverman
(co-director),
Lee Unkrich
(co-director), 2001
Monsters generate their city's power by scaring children, but they are terribly afraid themselves of being contaminated by children, so when one enters Monstropolis, top scarer Sulley finds his world disrupted. ...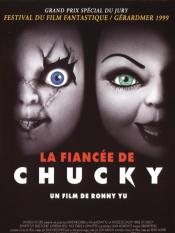 Bride of Chucky
,
Ronny Yu
, 1998
Chucky hooks up with another murderous doll, the bridal gown-clad Tiffany, for a Route 66 murder spree with their unwitting hosts, two eloping high-school graduates....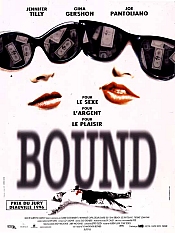 Bound
,
Lana Wachowski
(as The Wachowski Brothers),
Lilly Wachowski
(as The Wachowski Brothers), 1996
Corky, a tough female ex con and her lover Violet concoct a scheme to steal millions of stashed mob money and pin the blame on Violet's crooked boyfriend Caeser....
Remote Control
,
Jeff Lieberman
, 1988
A video store clerk stumbles onto an alien plot to take over earth by brainwashing people with a bad '50s science fiction movie. He and his friends race to stop the aliens before the tapes can be distributed world-wide....